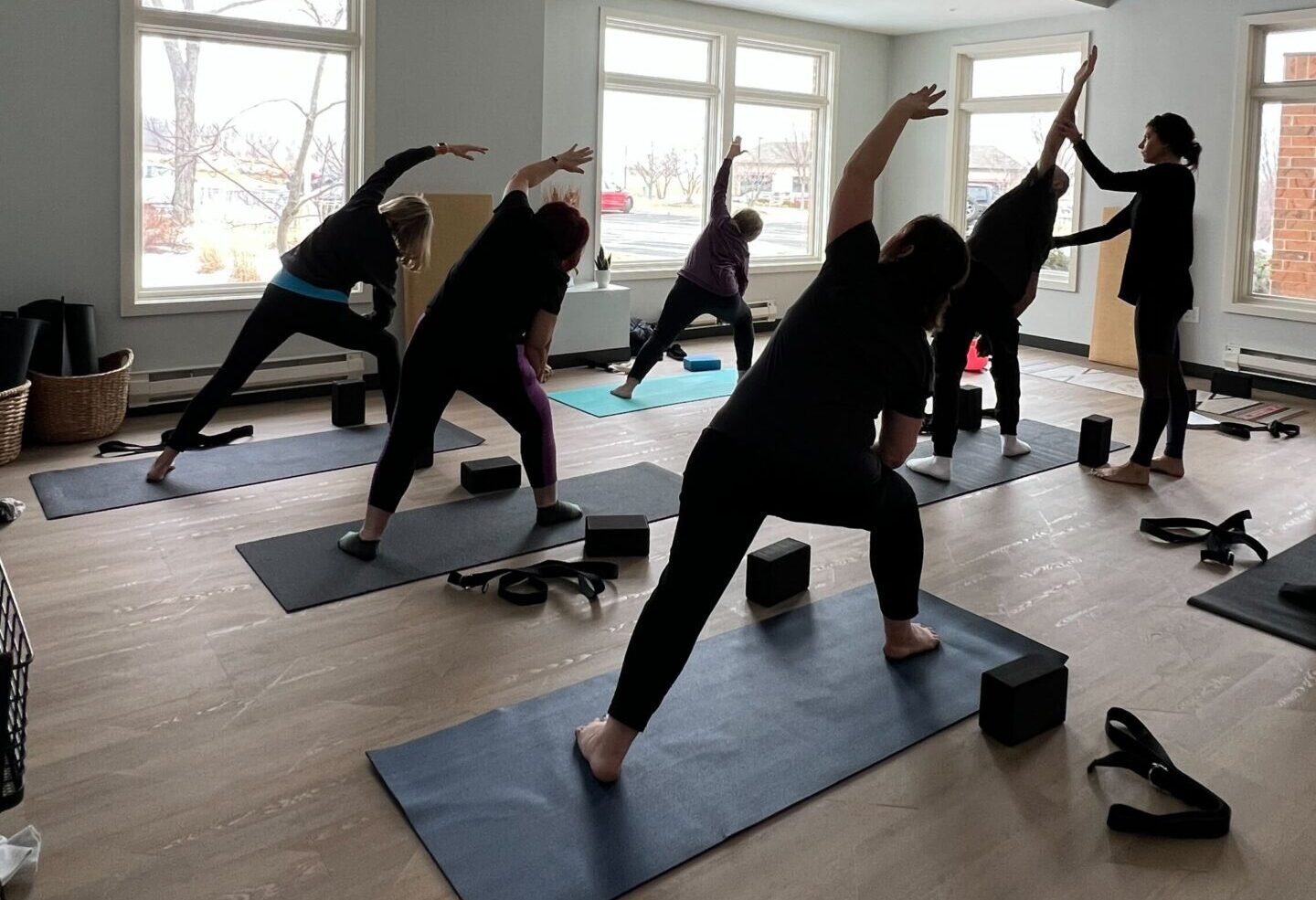 Yoga Classes Popular at KCHP
Do you want to try something new in 2023? Our yoga sessions at the 885 continue to be a popular event at the Kacmarcik Center for Human Performance. Yoga combines slow movement and deep muscle work with mindful breathing techniques and mindful positioning. It is simultaneously a deeply effective, and yet also deeply relaxing way to work out and stay limber. It's also great for any age or experience level, as the stretches and movements are doable in either a limited or more challenging capacity, as you feel ready. Try something new this year! Join us for Yoga at the 885. The cost is free and all the equipment is provided. The next yoga class is on Feb. 21. Register Here.
Upcoming Events:
Consumer Protection Series/Identity Theft: Protect and Prevent: (Feb. 14, 2:30-3:30 p.m.) Have you ever been the victim of identity theft? Fraud is one of the fastest-growing crimes in the United States. Learn about the different types of identity theft and how to recognize and prevent them. This includes information about fraud alerts and security freezes. Safeguard your personal information and learn how to recover from identity theft. Register Here.
iPhone Photography Basics: (Feb. 15, 12-1 p.m.) Take your cell phone pictures and videos to the next level with this course. In this workshop, you will learn the basic principles of photography and videography. You will also gain valuable technical information about operating your cell phone camera and editing your photos and videos with the tip of your finger. Register Here.
Plant-based Cooking Class: (Feb. 16, 12-1:30 p.m.) Looking for some healthy meal options? It's not as complex or as expensive as you might think. This 90-minute session includes all the supplies you'll need as you enjoy making and eating a shared meal, with more than enough to take home some leftovers! Learn basic tips and tricks of vegan cooking as well as how these meals can be easily incorporated into your current lifestyle. Register Here.
Yin Yoga: (Feb. 21, 1-2 p.m.) This yoga is done mostly on the floor, with each pose held for three to five minutes. It is a passive, gentle practice with little movements that work the deep muscles of the body. Props will be used to guide you into proper alignment and assist with holding the poses. This meditative practice allows you to focus on your breathing. It is ideal for those looking to achieve a deep stretch and is suitable for any level, as modifications and assistance will be offered to guide you into each pose. All equipment is provided, or bring your own if you prefer. Register Here.
Consumer Protection Series/Internet Safety for Children: (Feb. 22, 1-2 p.m.) Most kids have access to the internet at home or school and are often online for hours every day. Make sure you're aware of your child's online activities to help keep them safe. This session will discuss how to keep your kids safe online. We will also discuss laws that give parents control over what information a business can collect on a child and how that information can be used. Register Here.

Management Communication Skills: (Feb. 23, 1-2 p.m.) Discover the concepts of executive and management presence and influence. Learn verbal and nonverbal strategies to draw upon during interpersonal and group contexts, informal and formal networking skills, and how to manage your image, both online and in person. This session is for mid-career professionals or experienced leaders looking to develop their leadership skills. Register Here.