The Commons
The Commons is the multi-use central space of the Kacmarcik Center. Light and bright, it is an ideal venue as furnished for teams or groups of up to 20. Highly versatile, the space can be reconfigured and set for groups as large as 100.
Ideal for Meaningful Small Gatherings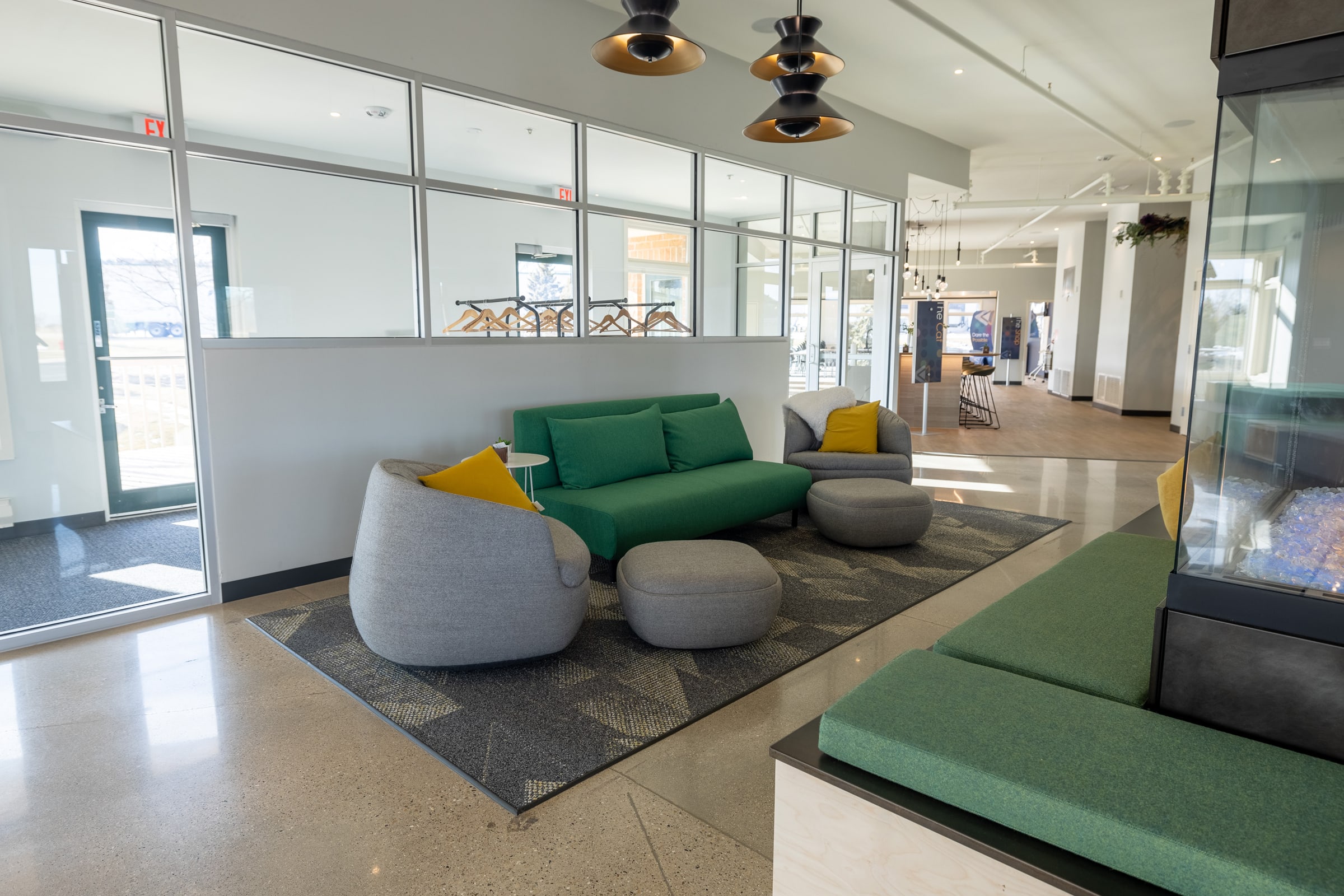 The Commons offers dynamic spaces for learning, events, and connection, or just a place for you to relax and be in our environment of energy and transformation.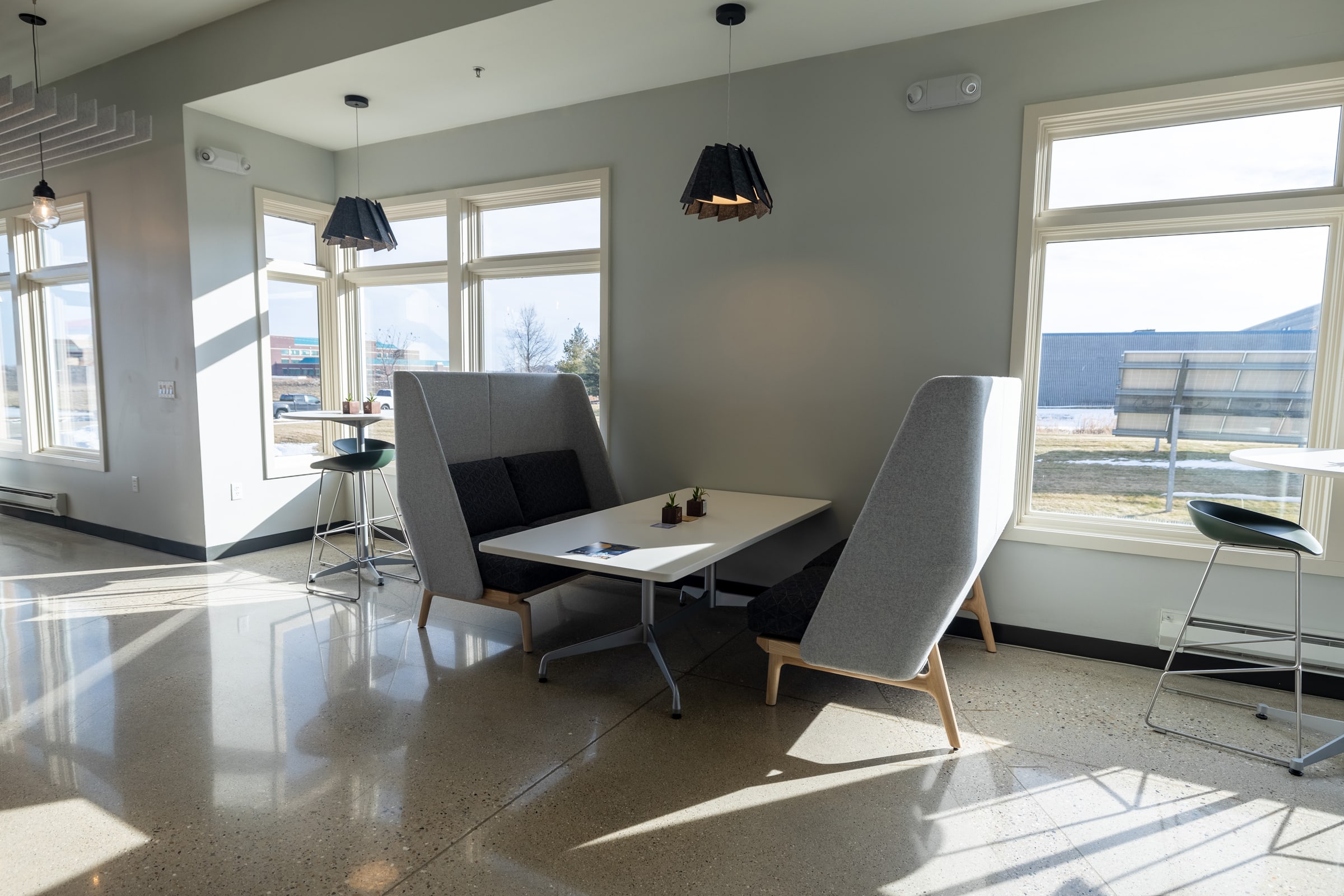 Collaboration is the heart of our approach.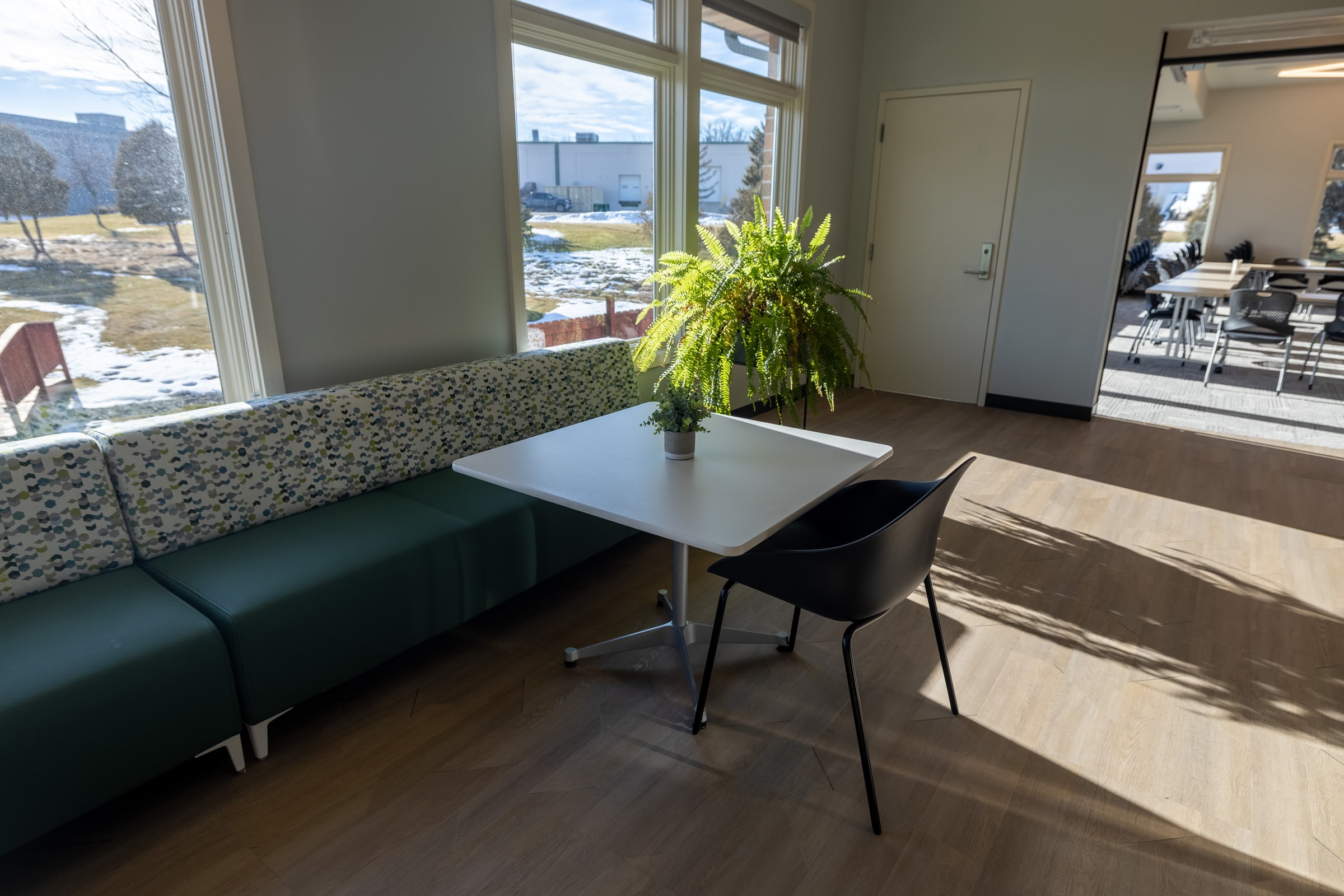 There's plenty of space to spread out and eat.
The Shop
Our central classroom is ideal for high impact learning. It seats 42 in traditional classroom style, and can be configured in a variety of set-ups for groups up to 75 (set theater). With its option to close the heavy duty glass garage door, high definition displays and complete audio and multimedia streaming support, this space is designed to facilitate every learning need.
Ideal for Learning as a Group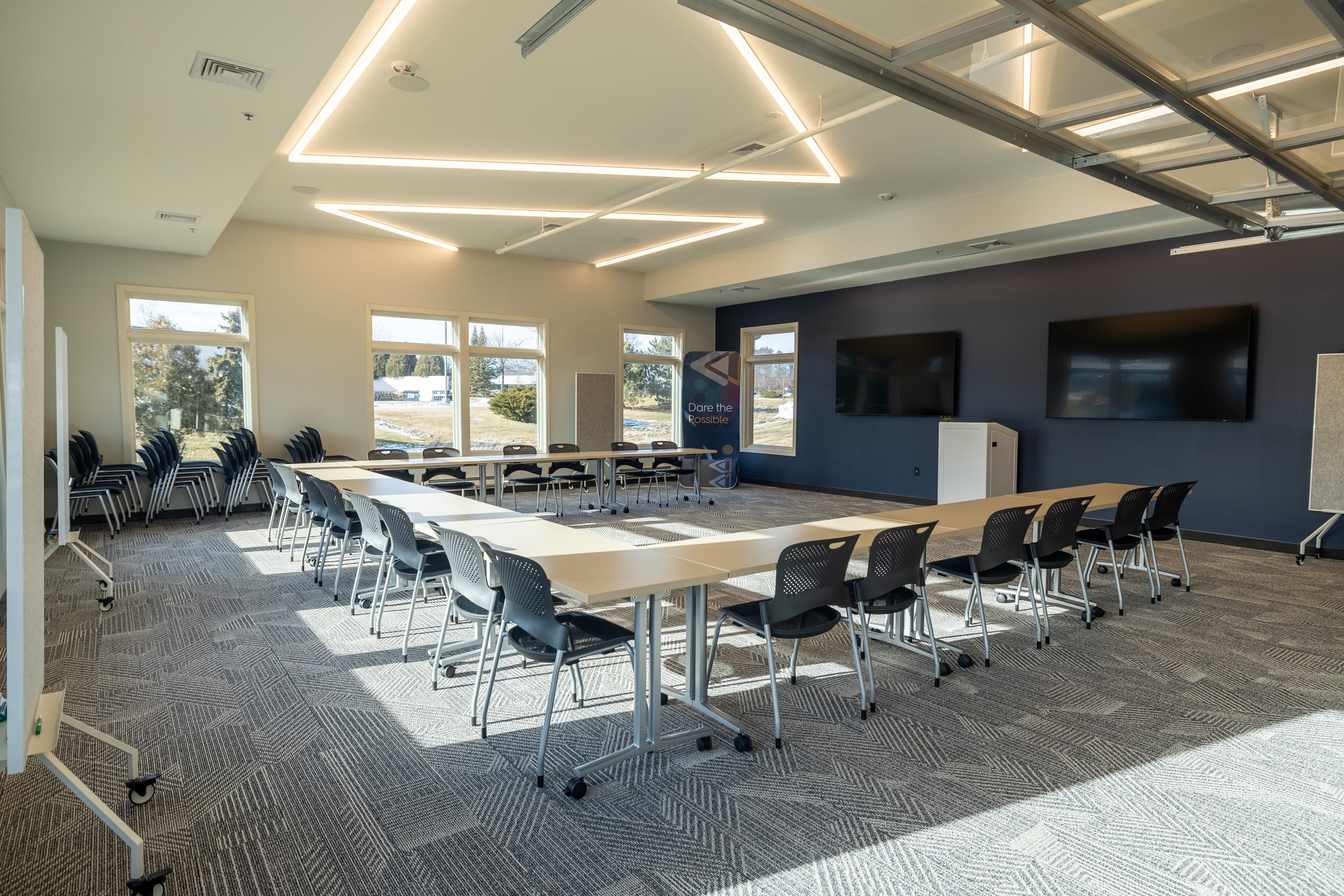 This spacious responsive-learning space supports an array of learning experiences from traditional classes to small events.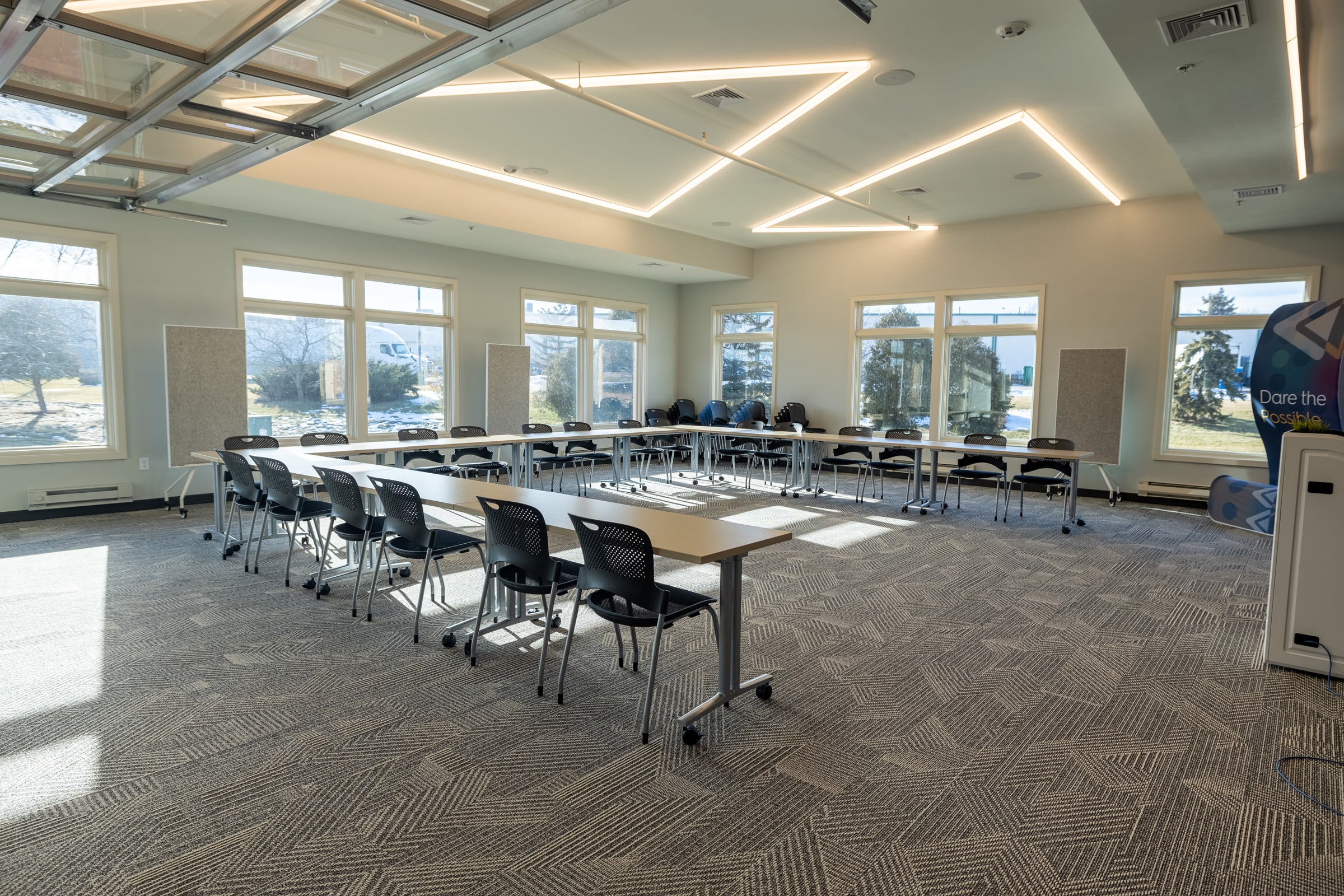 Whether your team is gathering in-person or remotely, our A/V set-up can accommodate your next gathering.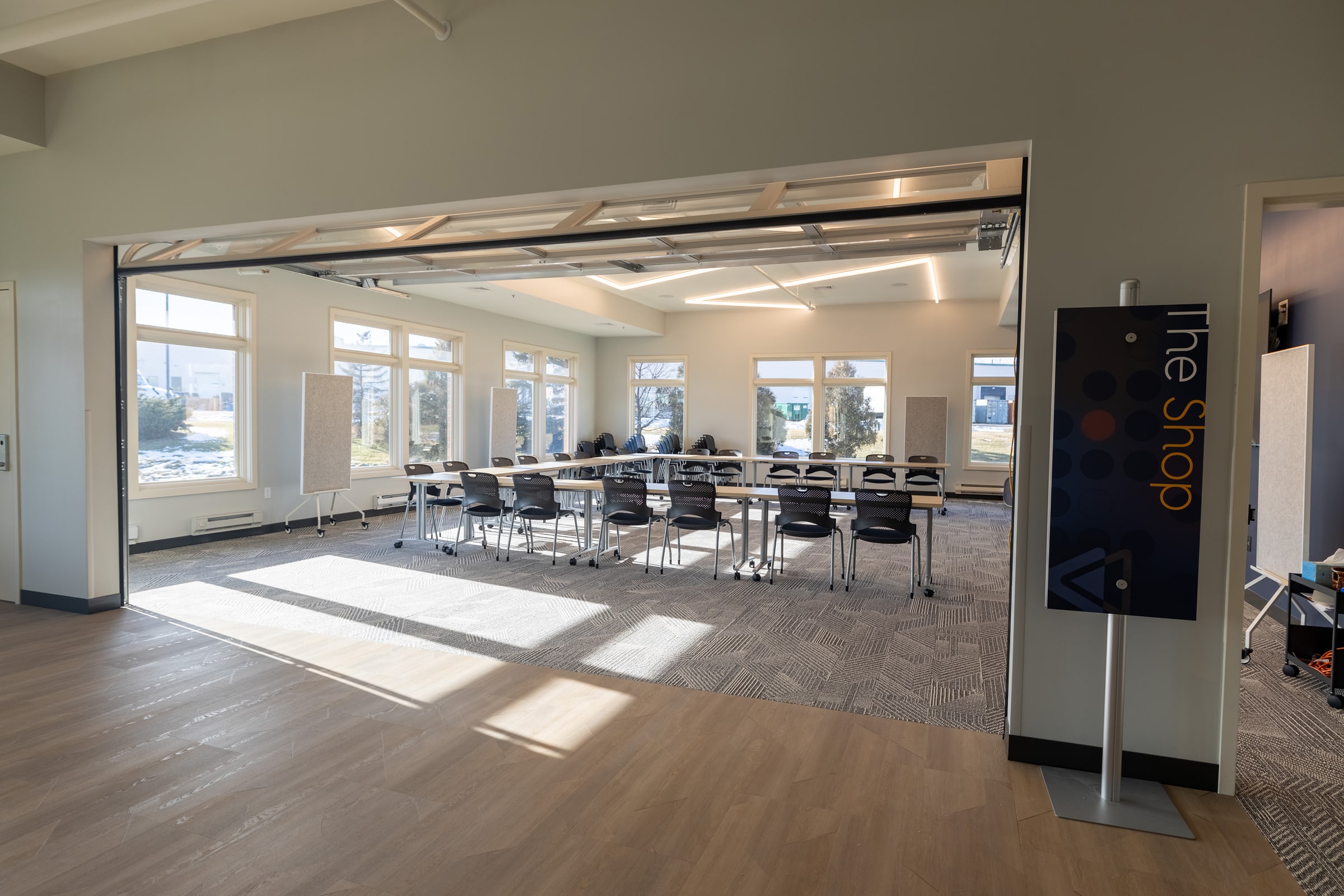 Configure the space to meet the needs of your meeting.
The Studio
Light and bright, this intentionally tech-free zone is ideal for smaller workshops, mindfulness classes, or fitness experiences. Wide open in concept, the space is perfect for a studio class size of 20 and can be set theater for up to 40 people. The space boasts a clear, heavy duty garage door that allows use of The Studio that is private and focused.
Stretch, unwind, rebalance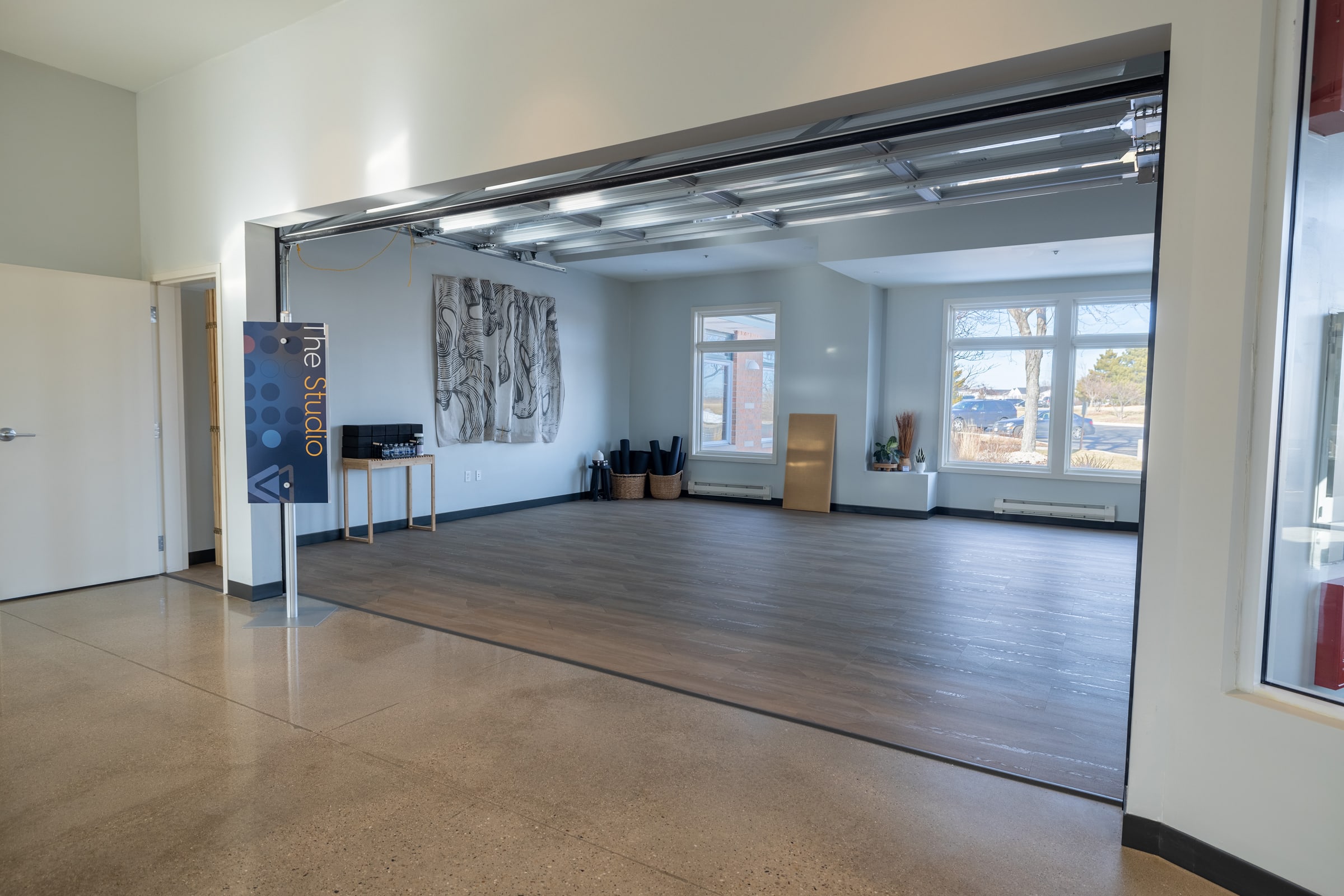 Configure this space to be intentional and meditative.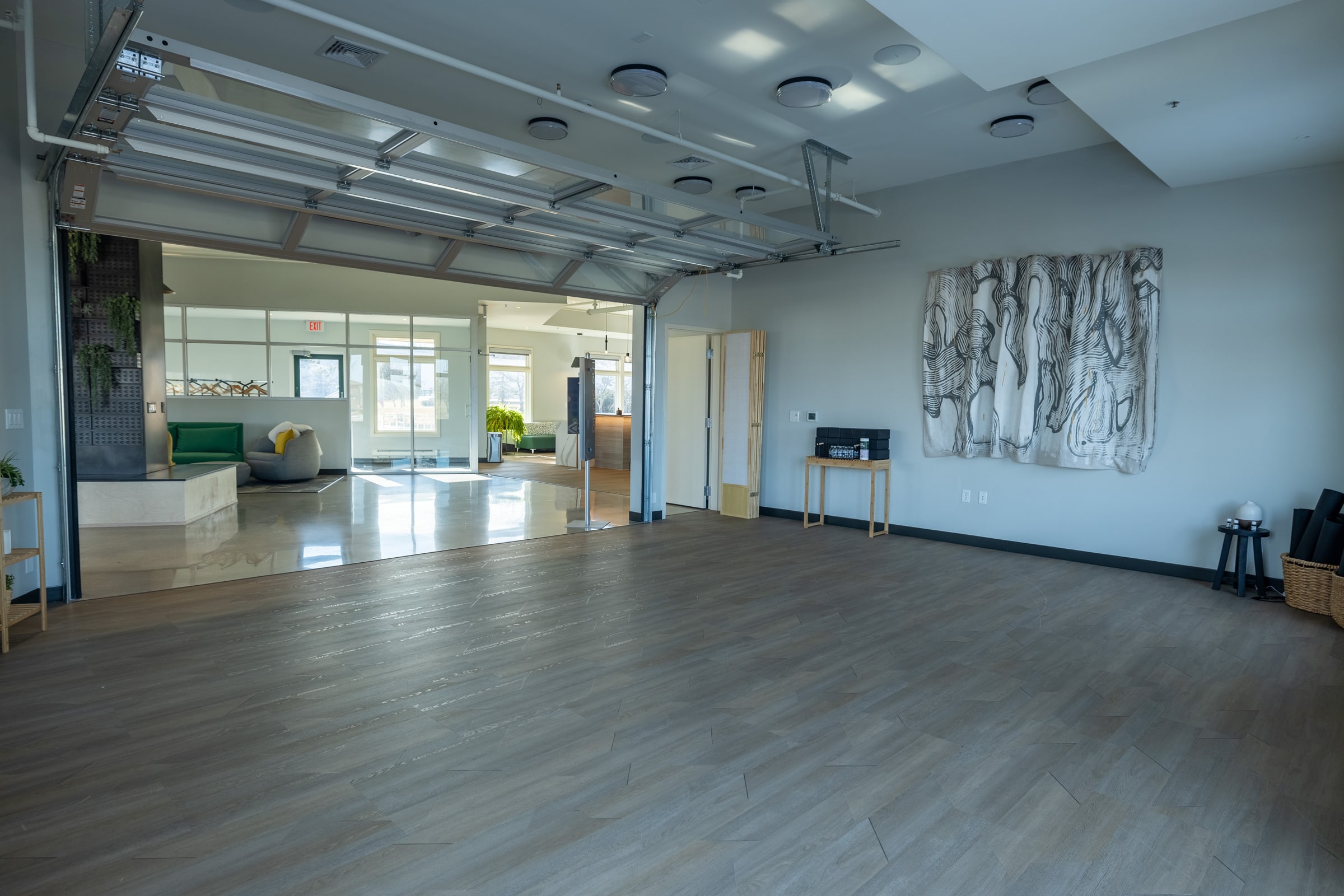 Perfect for Your Next Class
Raise the garage door for a more open feel.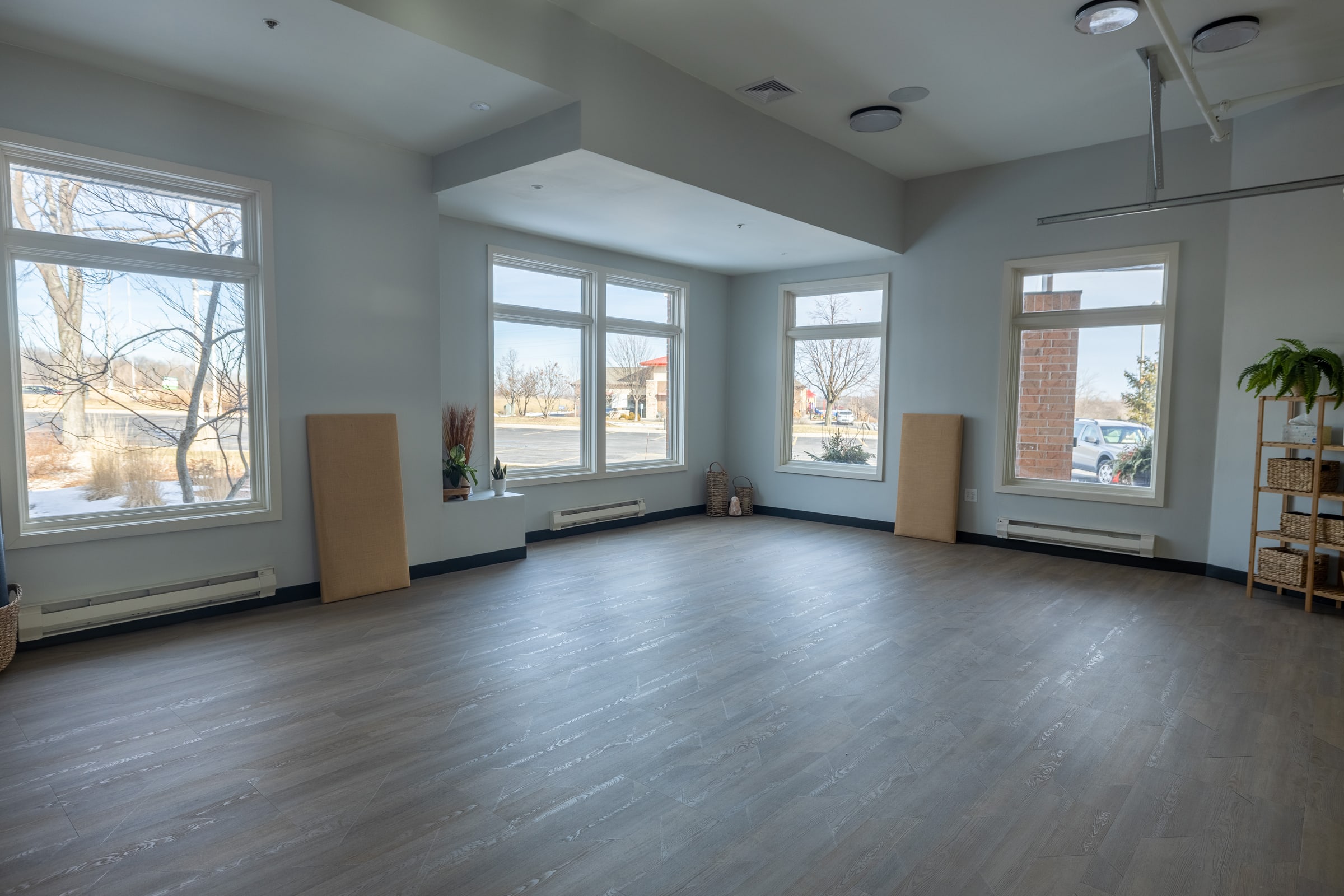 This calm space and soft lighting make it perfect for mindfulness and meditation.
The Caf
Everyone gathers in the kitchen; it's just the way of things and it will be possible at the Center. Part faculty lounge, part gourmet kitchen, this is a place for gathering, learning, meals, and even cooking classes. The Caf can be reserved as part of another meeting use in the Kacmarcik Center, or on its own.
Dine and Laugh at the Caf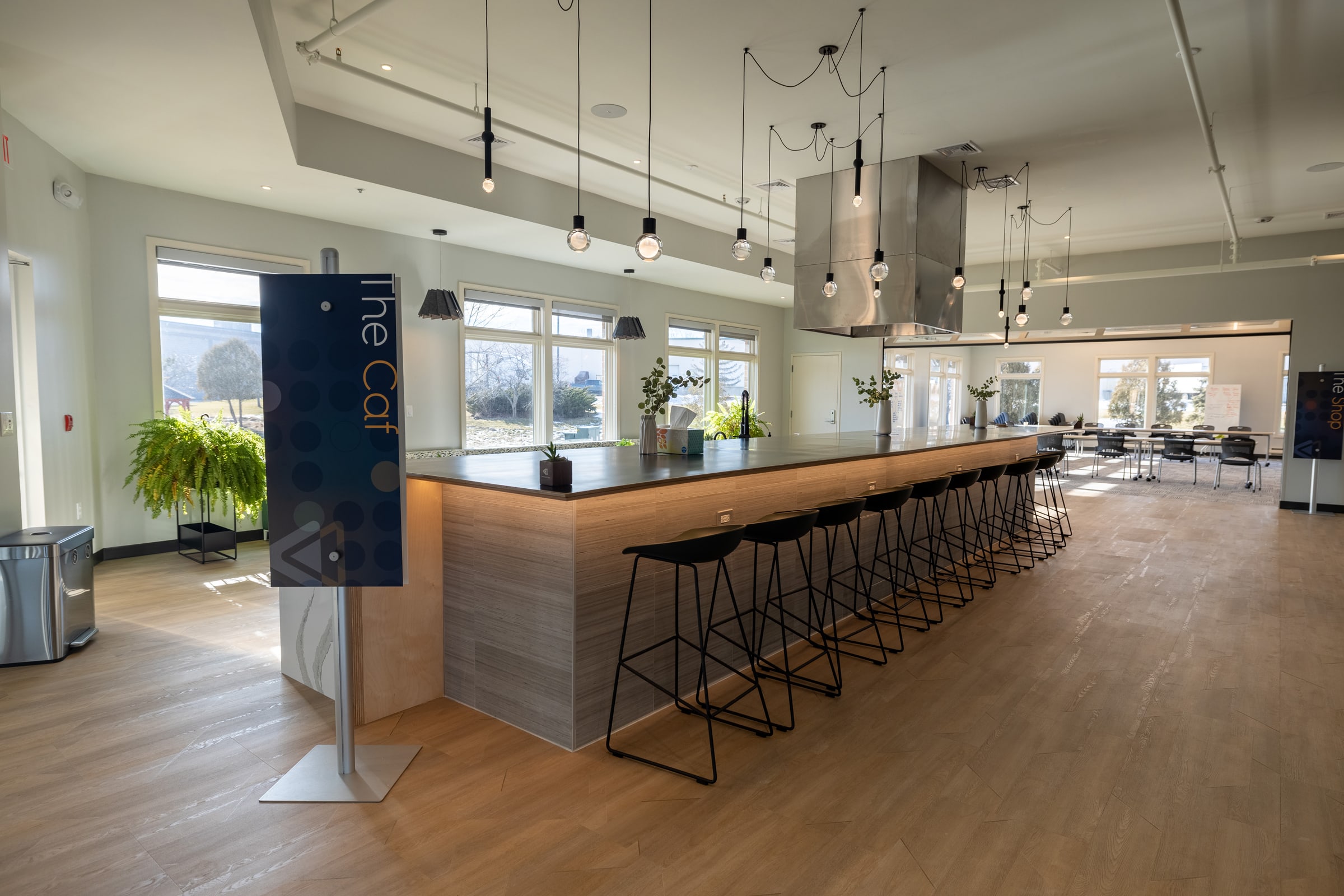 Our counter is perfect for cooking demonstrations.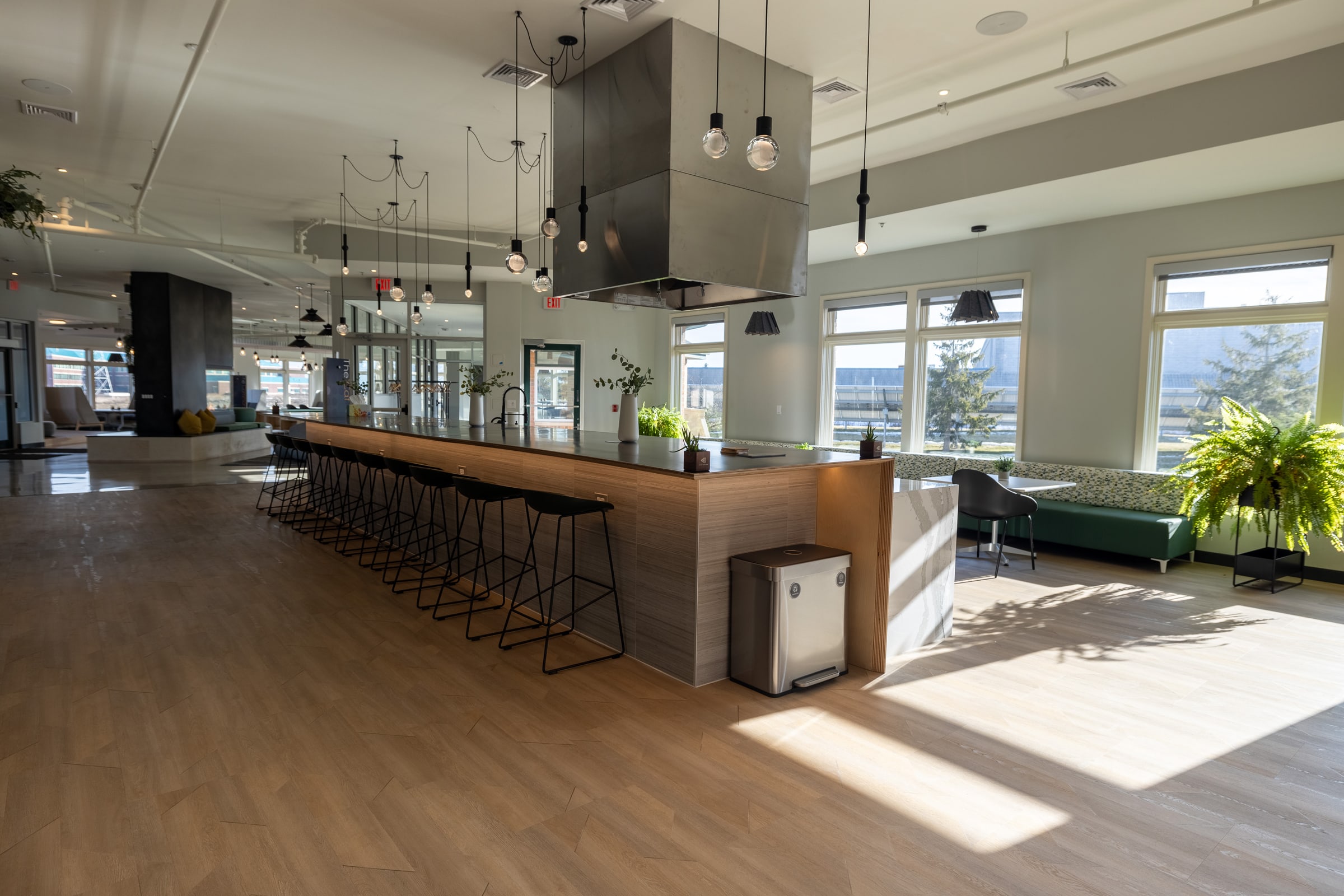 Whether it's a mixology night or a featured chef, some of the best connections happen in our kitchen.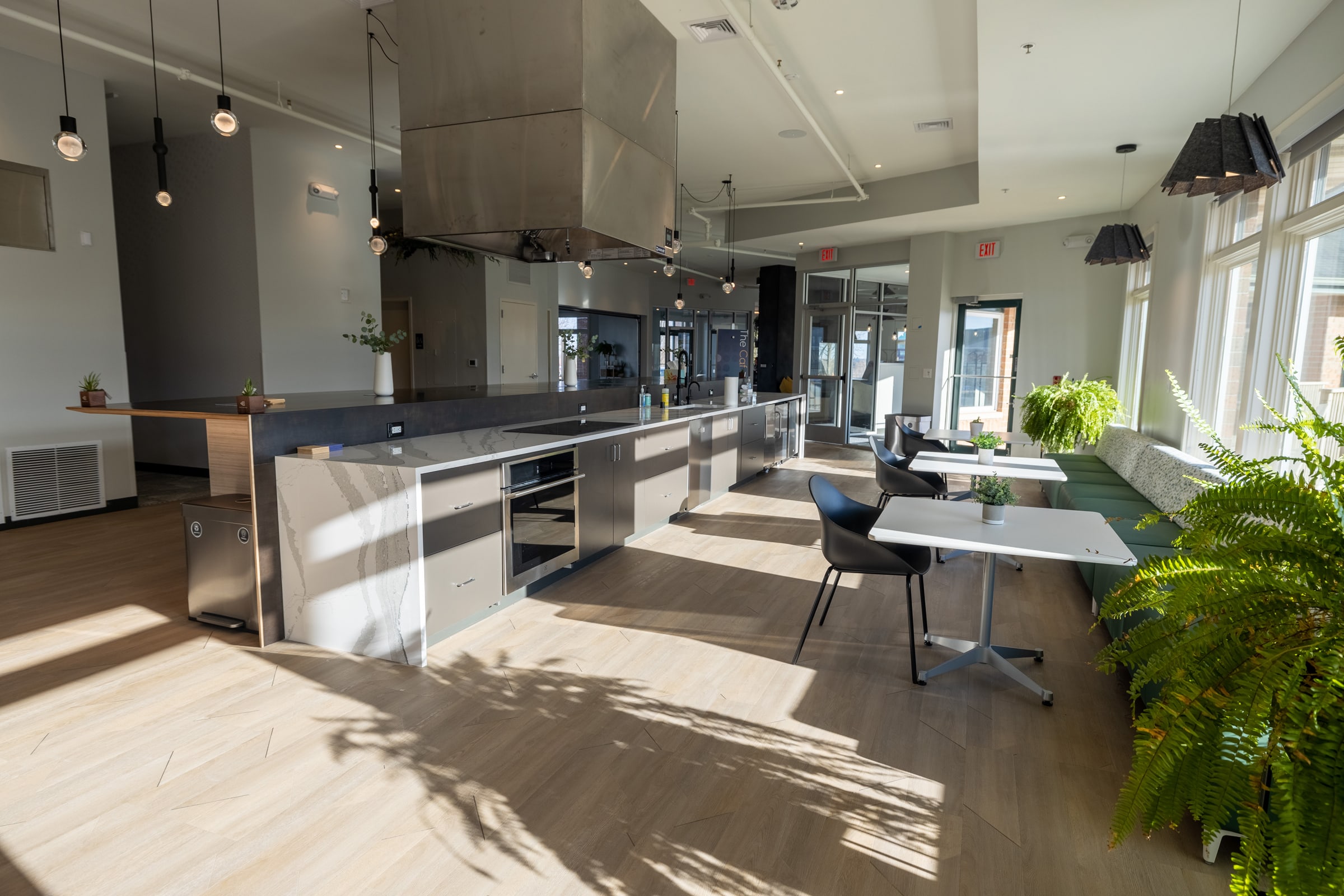 Faculty Lounge Meets Kitchen
This space is great for getting down to business and can be rented along with other parts of the Kacmarcik Center or on its own.
Coaching Pods
Our Coaching Pods are meant for dyad or triad conversations only. Equipped with two full writeable walls, these private, glass-enclosed rooms are the place for strategy sessions, coaching, performance reviews and other high level discussions where work and collaboration meet.
Mentor, Share, Find Common Ground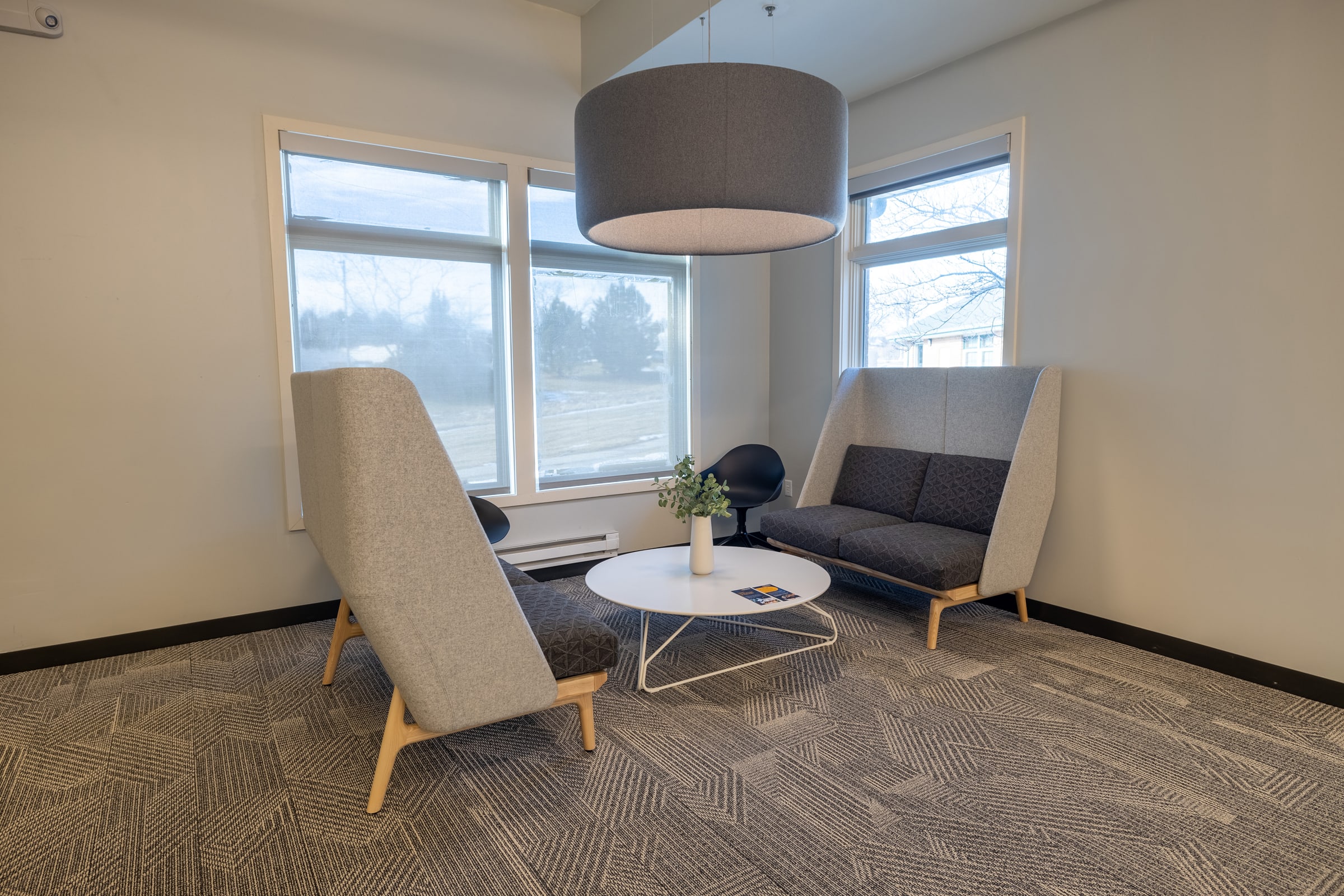 The Kacmarcik Center offers comfortable seating for deep work or a meeting.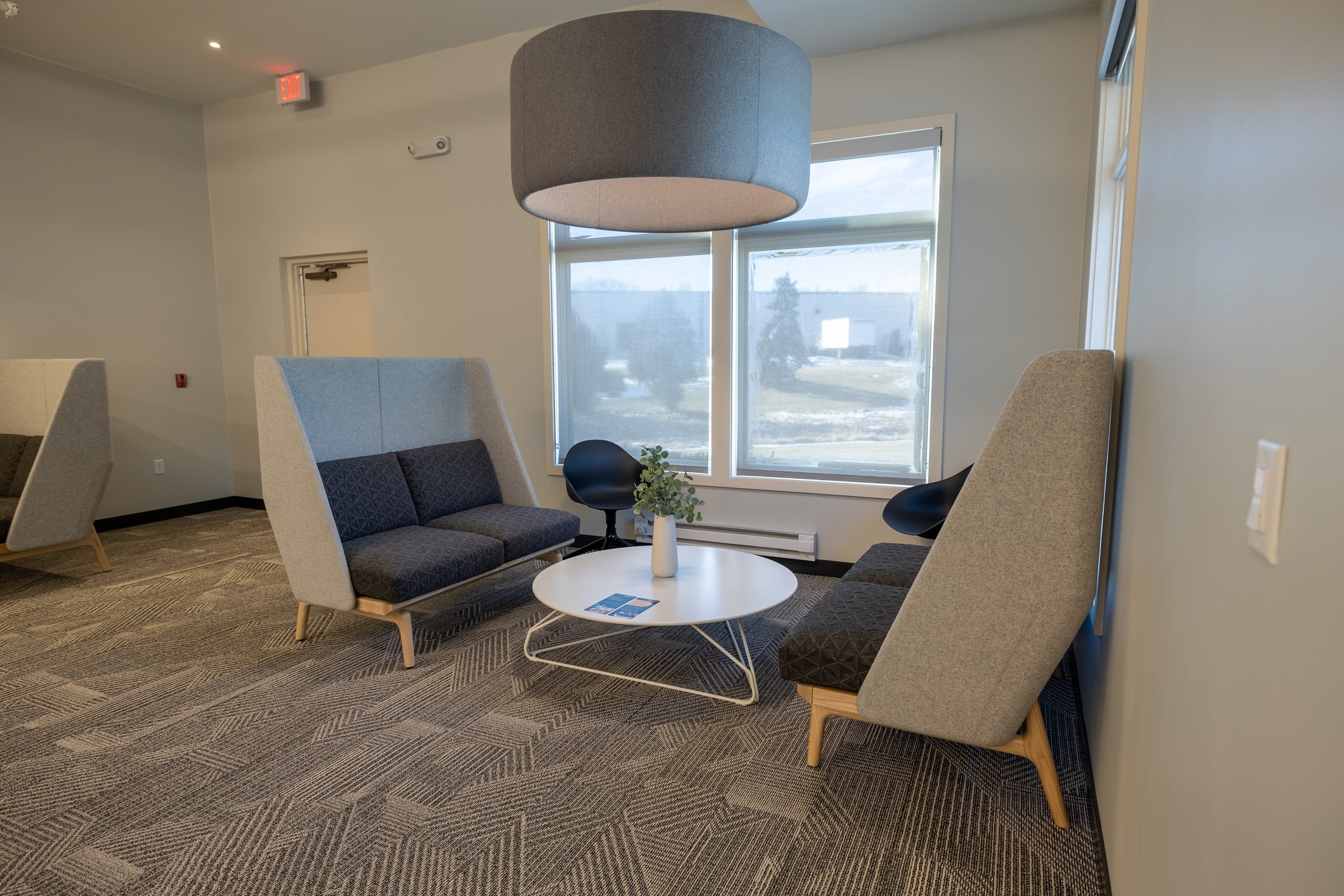 Use this space for your teams to gather together and tackle team-specific topics.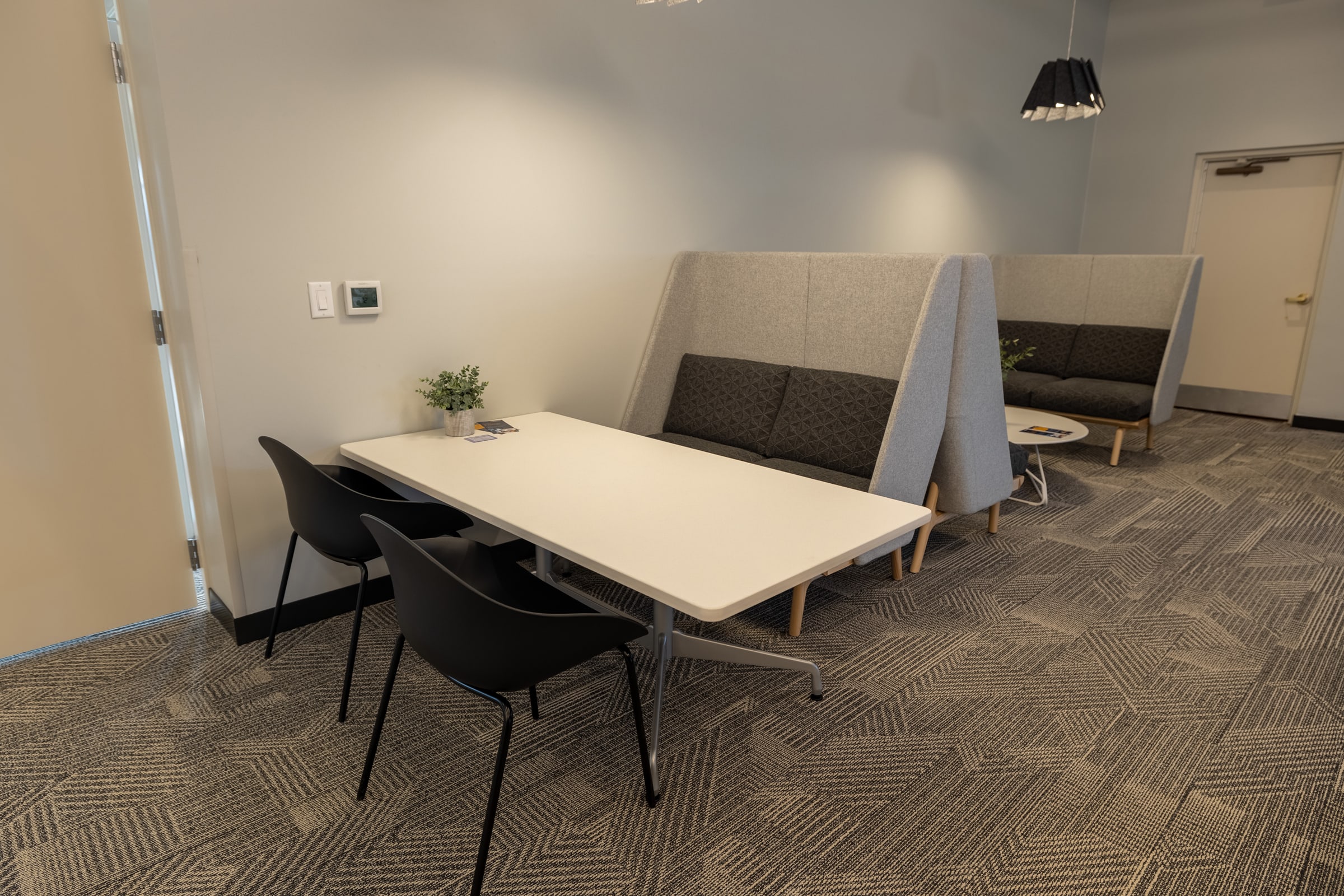 Shift the seating to meet the needs of your group.
The Platform & The Nook
The Platform is dynamic board-room styled meeting space with seating for teams up to 8. While elevated and curtained off from the main energy of our Commons, this is not a private meeting venue. Full definition display and multimedia access available. The Nook space enjoys an outstanding high definition display with audio surround, making it a great spot for coffee, conversation, and good, old-fashioned hard work.
Great for 8 (more or less)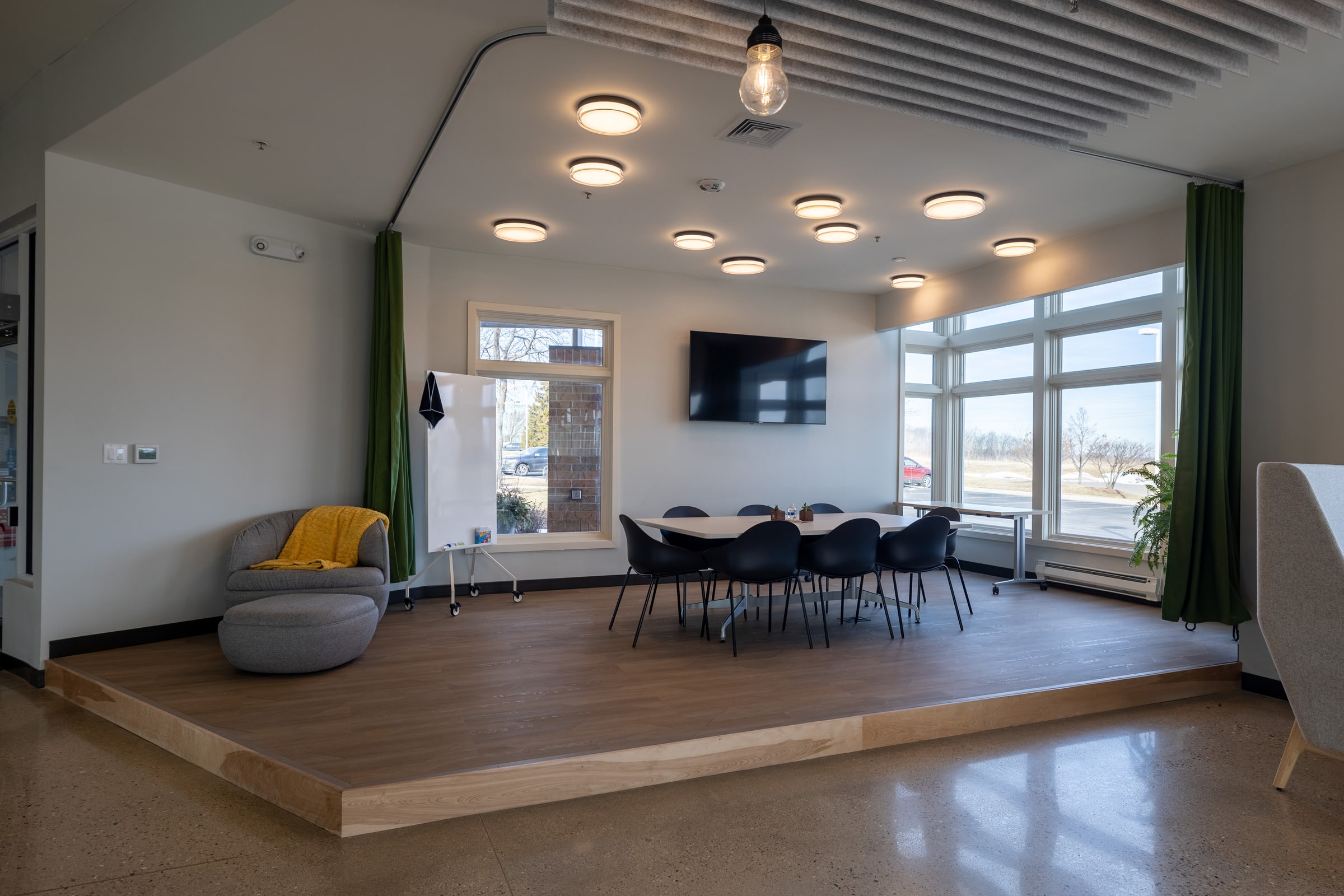 Great for Boards and Teams
Book the Platform for your next team meeting. While it's not a private space, the curtain offers some privacy.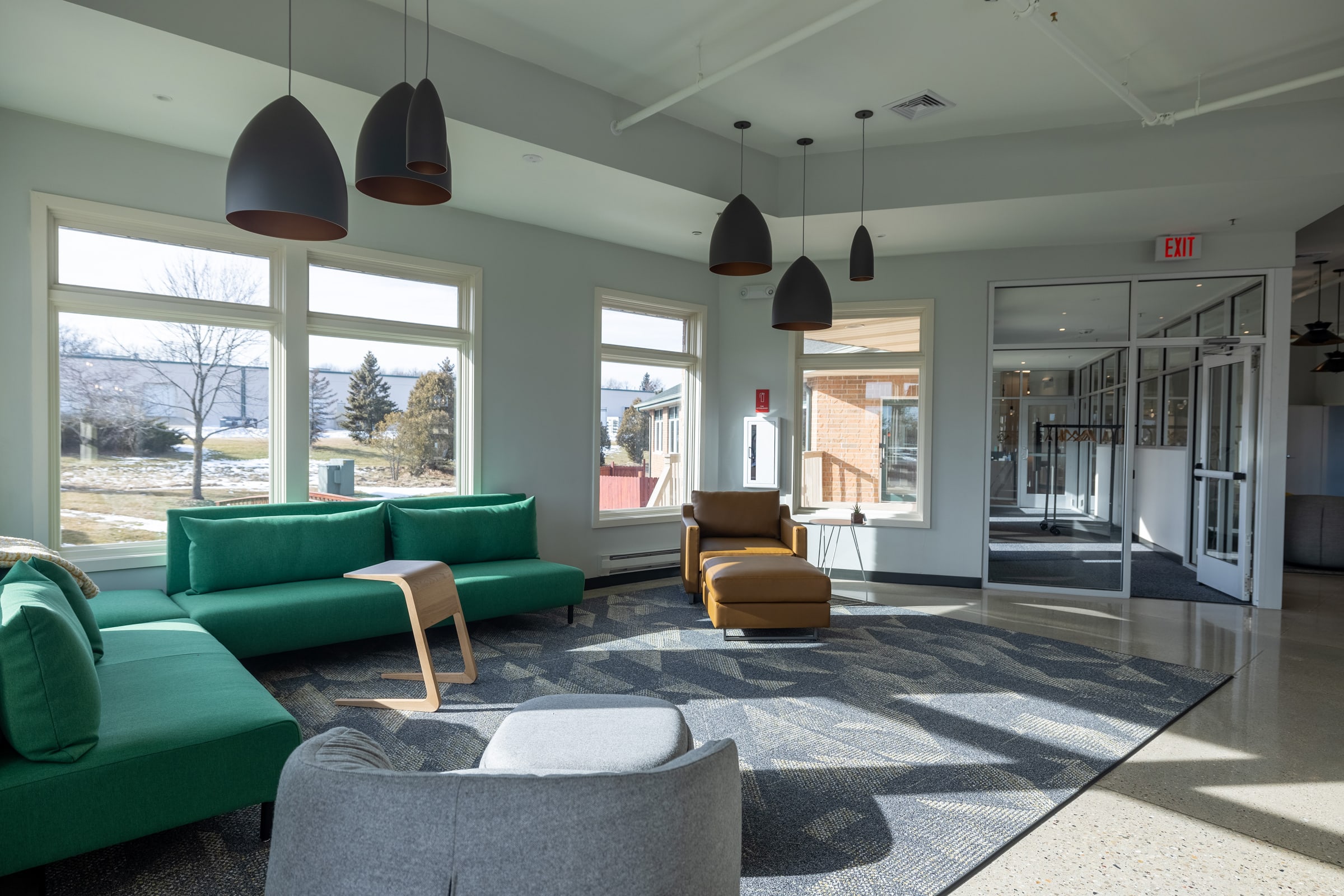 Perfect for when you need a cozy space to unwind or reset.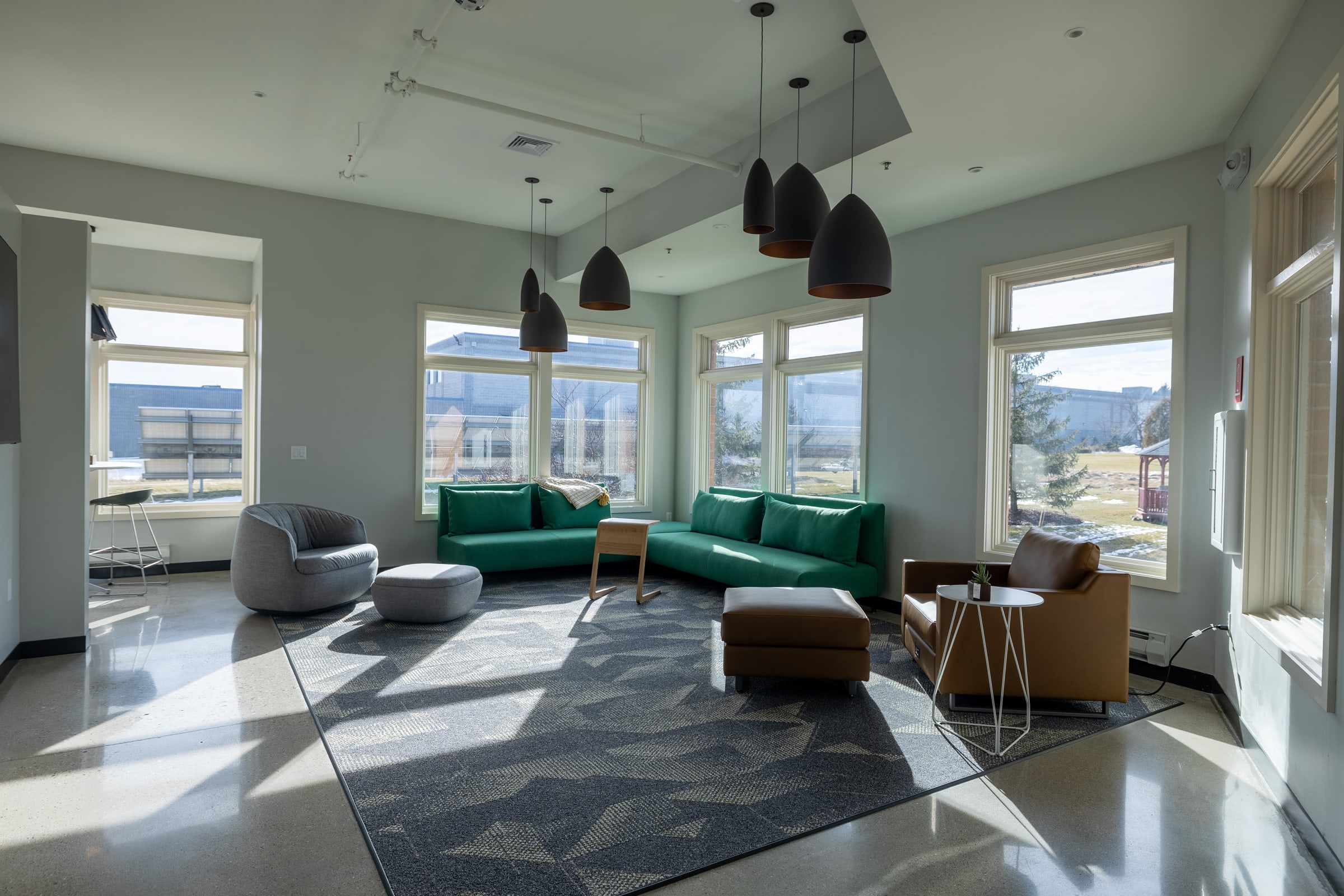 Structured or Unstructured
This space is highly configurable and is great for debriefs or focused work time.