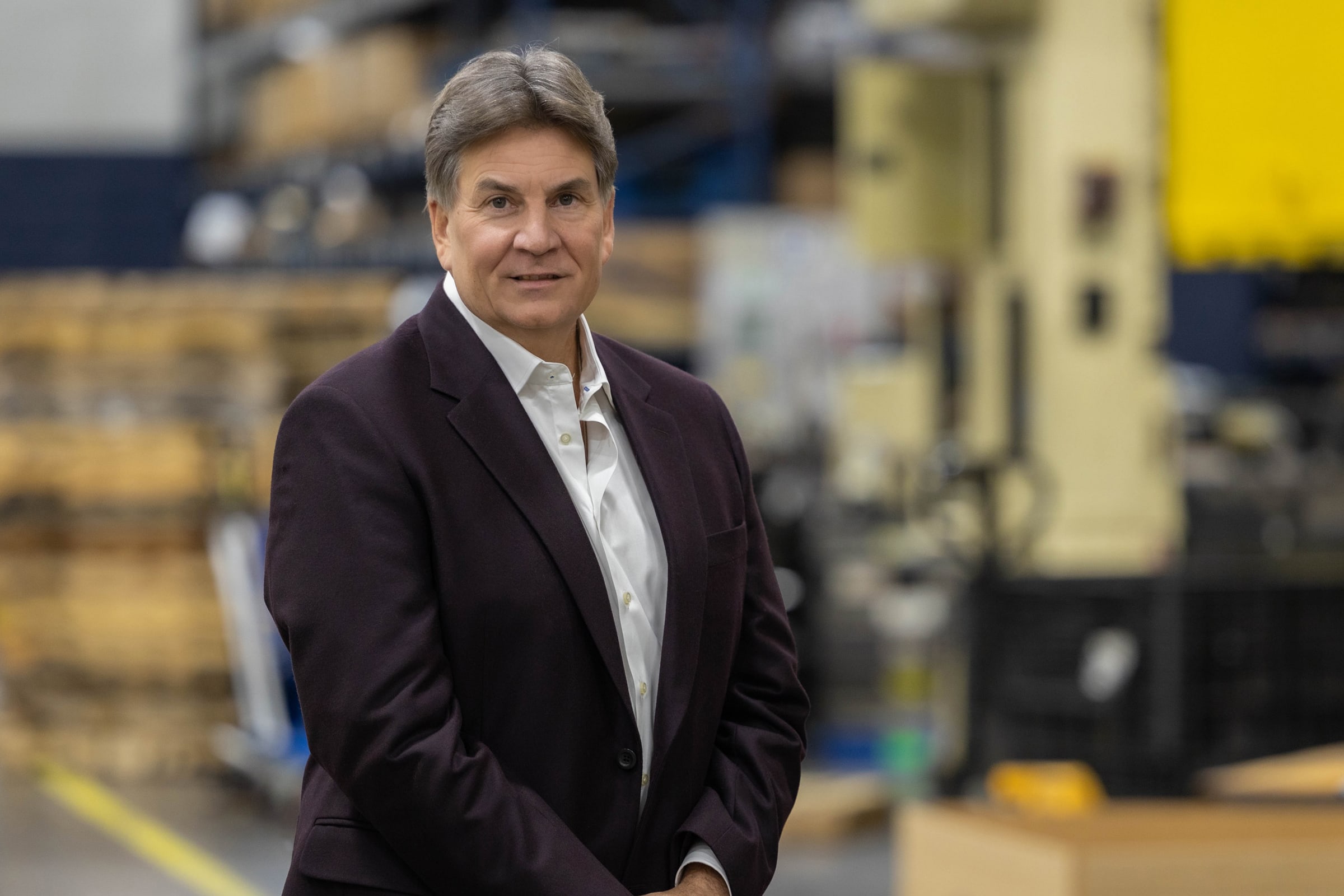 KCHP Featured in BizTimes Milwaukee
On Oct. 10, 2022, BizTimes Milwaukee featured Kacmarcik Enterprises CEO Jim Kacmarcik on the cover of its award-winning, business news magazine.
Under the aptly titled lead story, "Flourishing in Manufacturing," Kacmarcik discusses his unique approach to business, his workers, and the community he serves, as well as the innovative ideology behind the Kacmarcik Center for Human Performance (KCHP), which is perhaps the first of its kind in the world of industrial manufacturing.
"We're trying to unleash the mind, and not have people be limited by their own thoughts of what they can do or where they can go," Kacmarcik told the magazine.
The lead article highlights the KCHP and its mission to offer unique learning opportunities to both Kacmarcik Enterprises employees and the community, helping people flourish as they realize their full potential.
"We love this piece from BizTimes that amplifies the heart of the KCHP mission," said Gretchen Jameson, EdD, Chief Learning Officer and Group President of the Human Performance and Social Impact Division at Kacmarcik Enterprises. "Our work in the greater Milwaukee community is just getting started and connecting like-minded individuals and organizations with our story is essential to our vision.
"We believe in a better and better future — not just for ourselves or our own interests — but toward a common good. As Jim Kacmarcik is known to say, 'It's GO Time!' And this piece sends that message. Enjoy the read!"
CLICK HERE to read the full BizTimes article.
To learn more about the mission of the Kacmarcik Center for Human Performance and how you can reach your full potential, CLICK HERE.