The Commons
The Commons is the multi-use central space of the Kacmarcik Center. Light and bright, it is an ideal venue as furnished for teams or groups of up to 20. Highly versatile, the space can be reconfigured and set for groups as large as 100.
Ideal for Meaningful Small Gatherings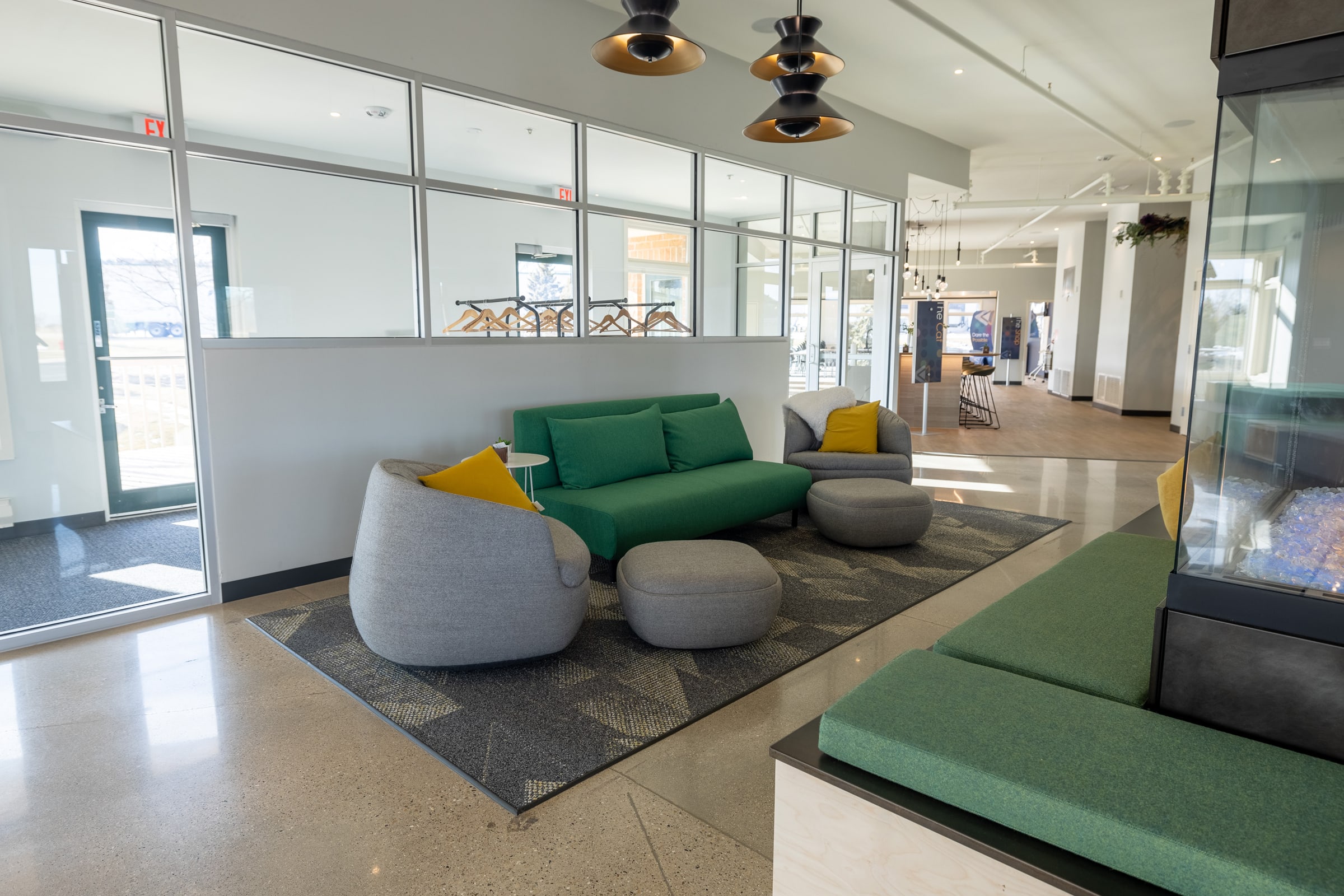 The Commons offers dynamic spaces for learning, events, and connection, or just a place for you to relax and be in our environment of energy and transformation.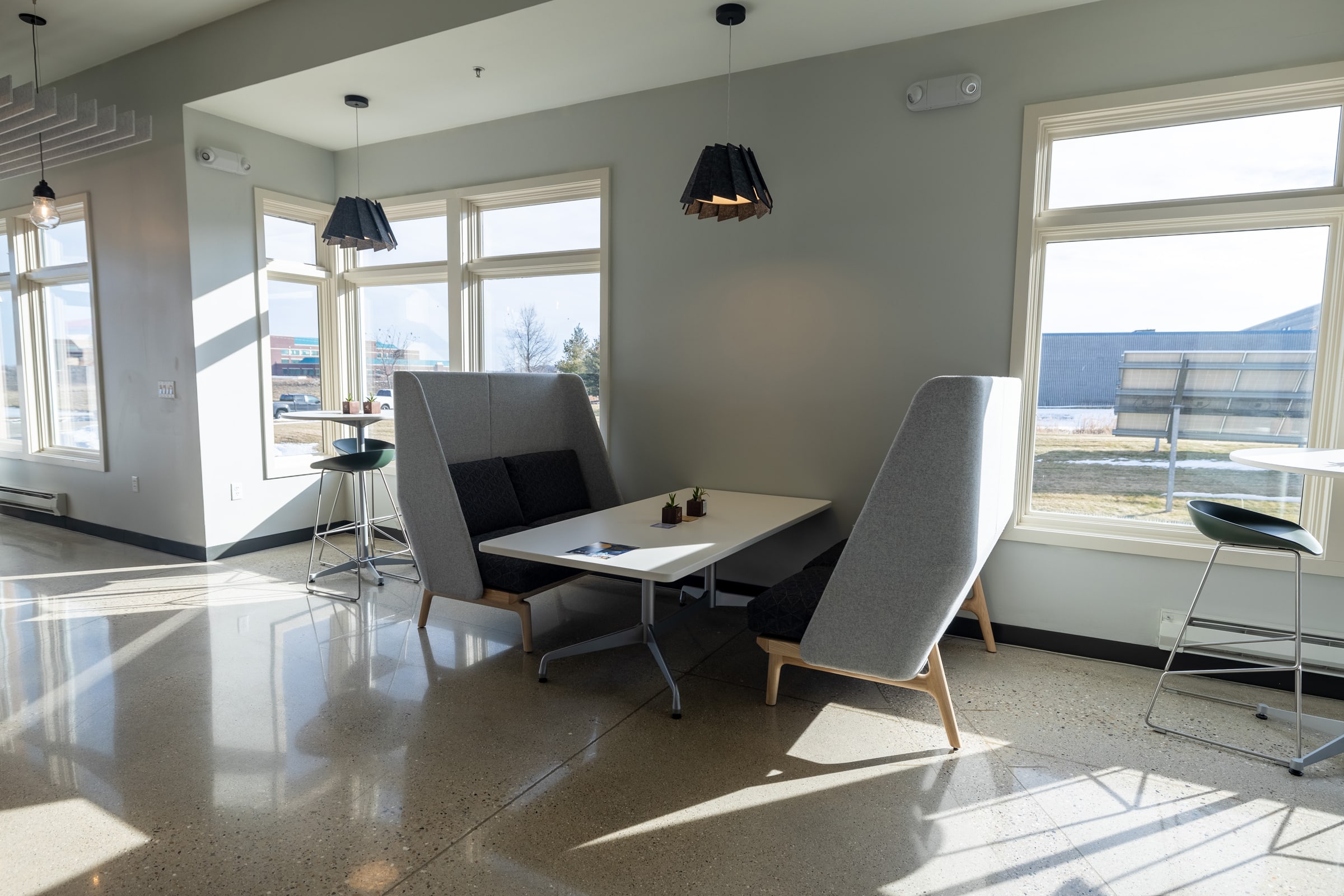 Collaboration is the heart of our approach.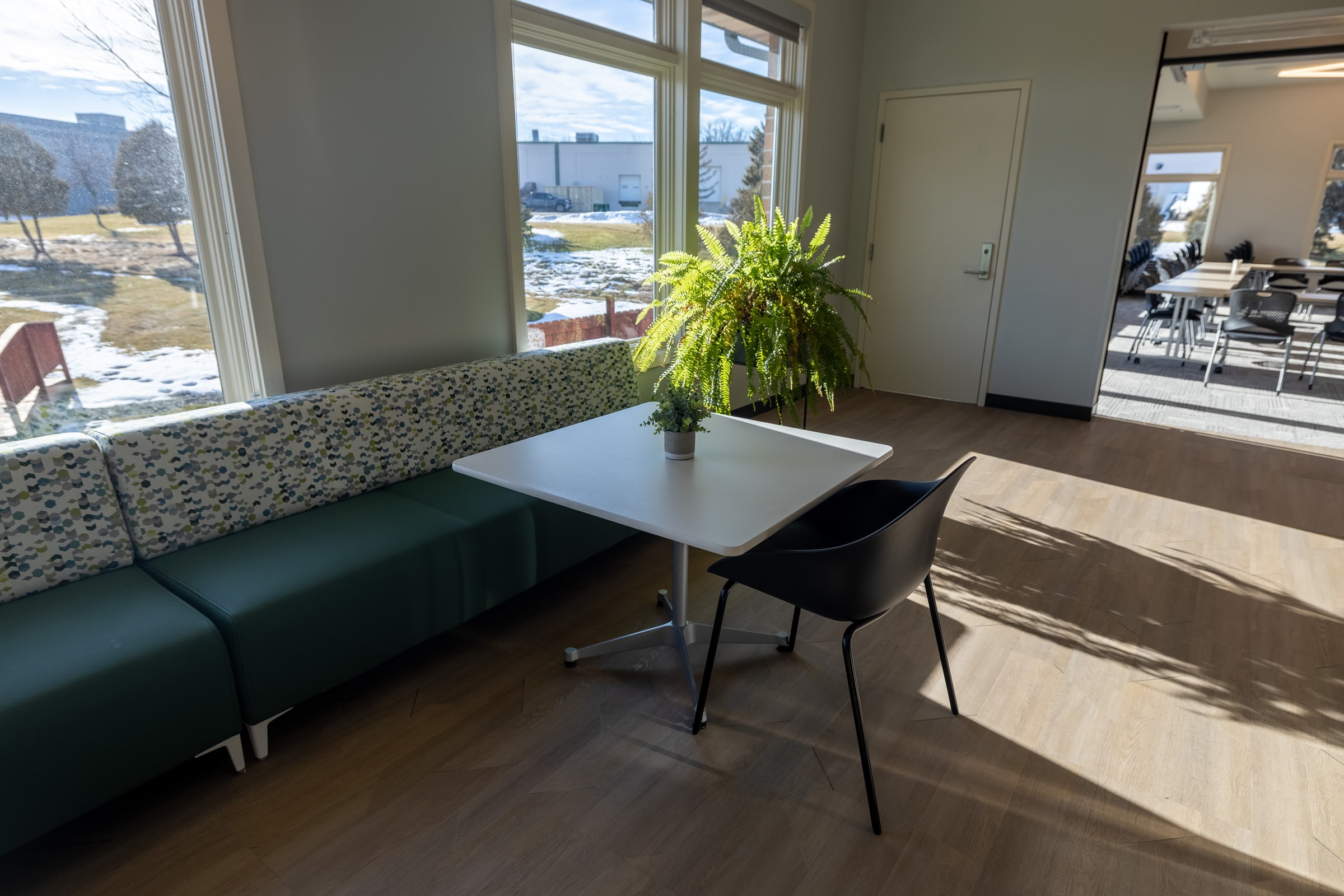 There's plenty of space to spread out and eat.
The Shop
Our central classroom is ideal for high impact learning. It seats 42 in traditional classroom style, and can be configured in a variety of set-ups for groups up to 75 (set theater). With its option to close the heavy duty glass garage door, high definition displays and complete audio and multimedia streaming support, this space is designed to facilitate every learning need.
Ideal for Learning as a Group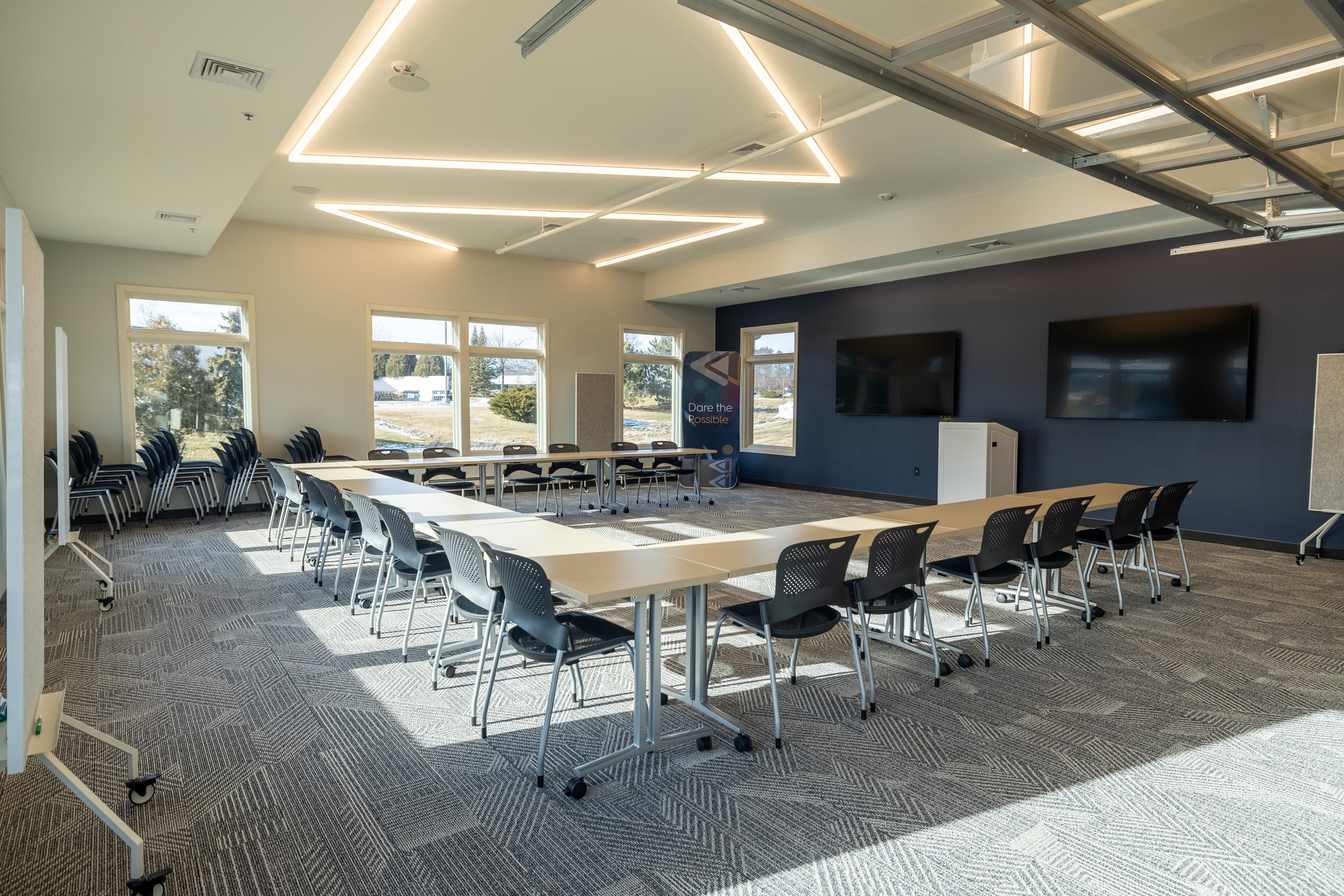 This spacious responsive-learning space supports an array of learning experiences from traditional classes to small events.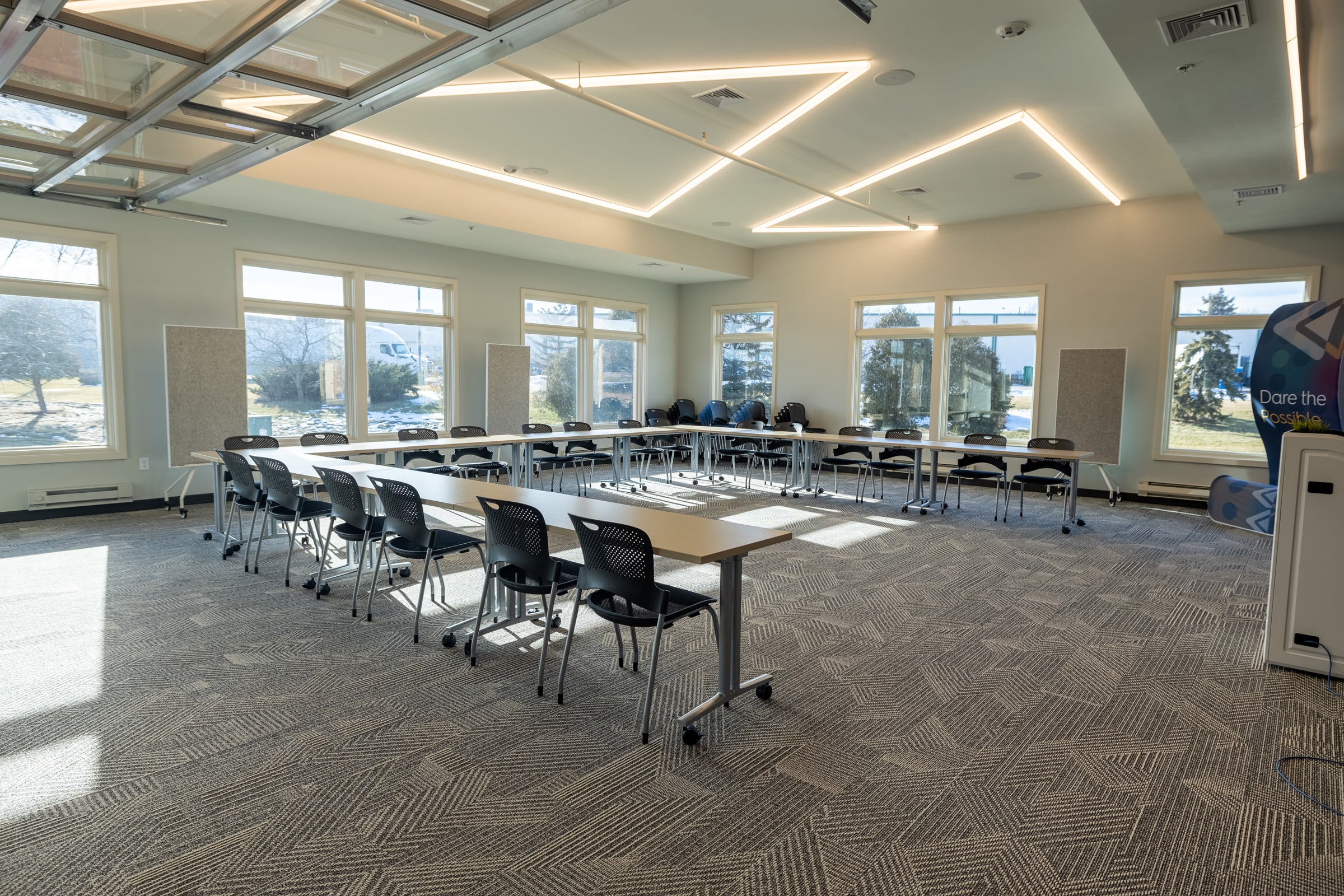 Whether your team is gathering in-person or remotely, our A/V set-up can accommodate your next gathering.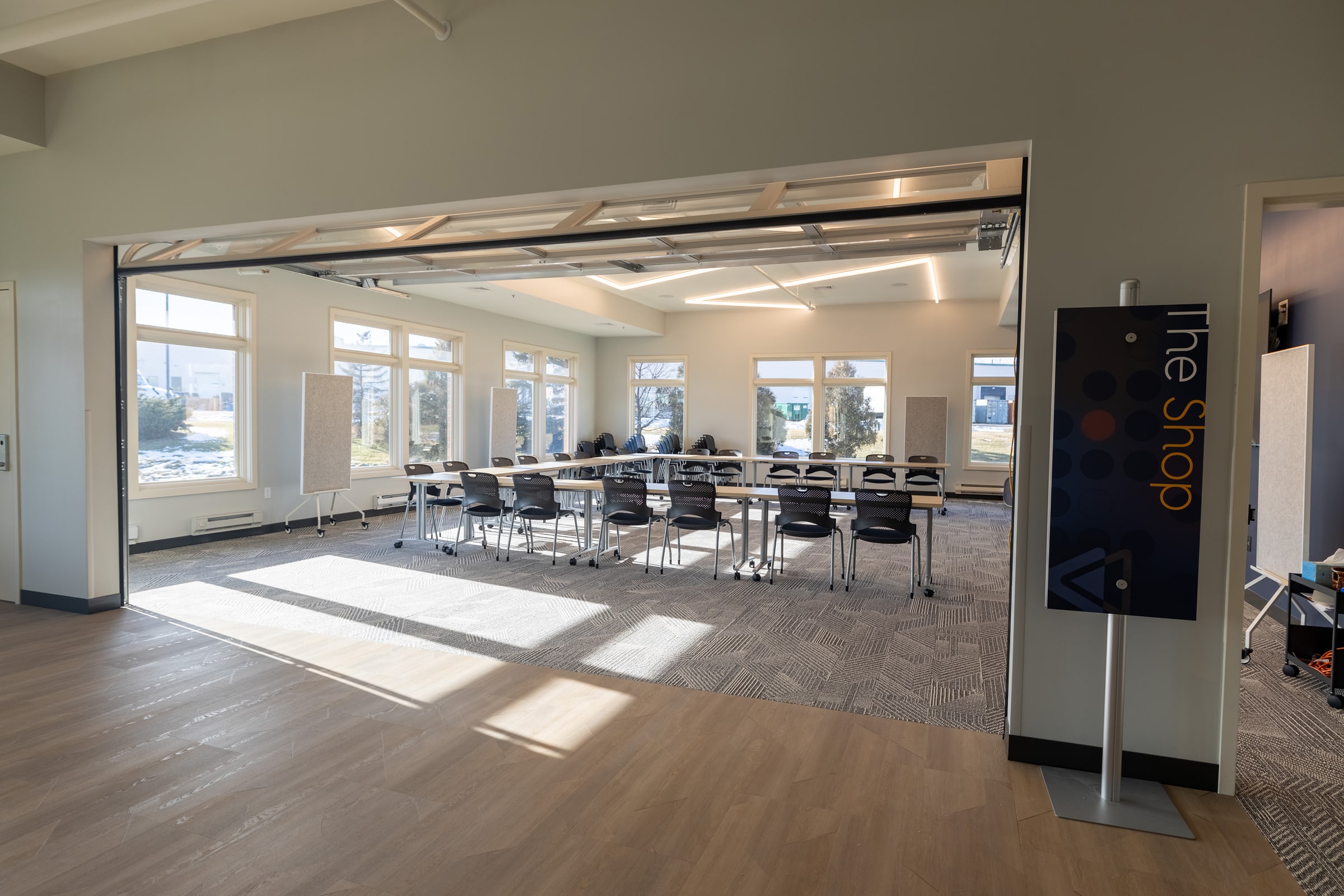 Configure the space to meet the needs of your meeting.
The Studio
Light and bright, this intentionally tech-free zone is ideal for smaller workshops, mindfulness classes, or fitness experiences. Wide open in concept, the space is perfect for a studio class size of 20 and can be set theater for up to 40 people. The space boasts a clear, heavy duty garage door that allows use of The Studio that is private and focused.