When it Comes to Being Your Best, Start With the End in Mind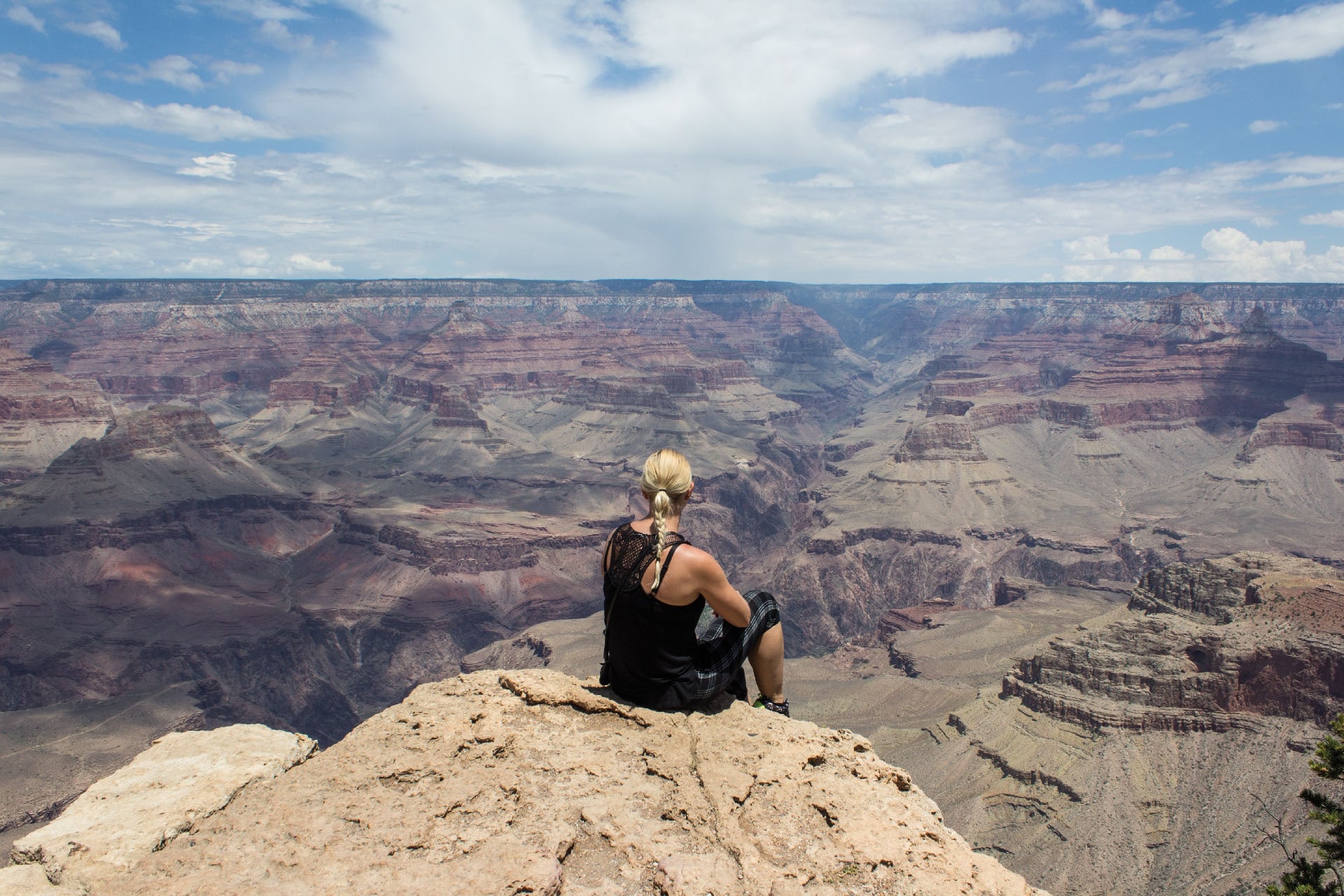 Do you ever dream about achieving a goal, but it feels like it's on the other side of a vast canyon, and all you can do is look at it longingly, wishing you knew how to cross that seemingly insurmountable gap?

At the Kacmarcik Center for Human Performance, we believe you have the potential to do so. That space between you and your goal has a name: it's your gap. These gaps will appear continually throughout your life – at work and home – and the path you take to traverse them will be unique to your specific journey.

We address this concept in our unique gap analysis approach to performance. This process examines the end goals you want to achieve and then takes into account your strengths, the factors that affect your journey, and the learning-based pathways that can build the most effective bridge for you to cross the gap and achieve your end goal.

One methodology that often helps gauge the process of closing this gap is the Kirkpatrick Model.
The Kirkpatrick Model
The Kirkpatrick Model, introduced by Donald Kirkpatrick in 1959, is "the standard for leveraging and validating talent investments.™" This program offers a solution to people who are often adrift, hoping that the skills addressed in learning and development sessions are (fingers crossed!) effectively meeting the learning goals of the users. When learning is the key to reaching your goal, it's important to evaluate its effectiveness.
The Kirkpatrick Model focuses on four steps:
• Reaction
• Learning
• Behavior
• Results
This four-step framework gives integral support while drawing actionable intel from even the most convoluted organizational learning sessions. And since individualized learning is how you reach your goal, the Kirkpatrick Method can help you determine whether your bridge-building learning experience is rickety or rock solid.

Let's examine the four steps of the Kirkpatrick Model in greater detail.

Step 1: Reaction

Let's face it, there's often a disconnect between the needs of employees and the "learning" opportunities their companies offer. A 2015 report by 24/7 Learning Inc. reported a mere 11% of employees were actively applying the skills they learned in a work training session.
How do you solve this? Measured results allow you to meet your employees where they're at and help elevate them to where you want them to be.

And if you further tailor these measured results to make them meaningful to the individual's learning process, this step can be an integral way to help bridge their gap.

How do you, as a learner, react to a learning opportunity? With your end goal firmly in mind, ask yourself, was this learning opportunity beneficial? Or rather, did it provide solid bridge-building materials?

Step 2: Learning

The second step in the Kirkpatrick Model is learning. What have you learned or failed to learn? Look at the learning objectives in your learning session. Find a way to evaluate your knowledge before and after the session to see if the information made an impact. 1

Once again, if you keep your end goal in mind from the outset, this is a useful way to evaluate the learning process and decide whether it helped you – or your employees – cross your gap. If it didn't, different learning techniques – specifically relating to an individual's talents, strengths, and other factors influencing their journey – should be considered.

Step 3: Behavior

In the Kirkpatrick Model, the third step is to study the behavior of those who have learned new skills and see if they are applying them on the job. If learning hasn't affected your behavior, it probably wasn't worthwhile.

This is often tough to measure, as some people's behavior may not change immediately. However, this isn't necessarily because they didn't learn anything, but rather, they might lack the opportunity to apply what they learned in their current circumstances or with the way their particular workplace or team is structured.

Learning opportunities that play to your strengths and talents will enable you to bridge the gap more effectively. And your behavior will reflect this. If this isn't happening … if your behavior hasn't changed at all … this is a key indicator that your learning opportunities may not be in tandem with your specific talents, strengths, and other mitigating factors.

Step 4: Results

In this final step, analyze the learning results and decide whether those results were good for you, your team, your company, or your return on investment (ROI).

What were the results? Were there decreased costs? Increased productivity? Fewer accidents? A higher ROI? Positive changes in behavior? Increased engagement? Favorable feedback from customers? Did you reach your goal? All of these are quantifiable results.
This is often the most costly and time-consuming step of the Kirkpatrick Model, as you try to figure out which results are the direct effect of the training and how to measure this long-term.

This step is essentially testing out the learning bridge you just built to close your gap … finding out if there are any weak spots, or how effectively the gap was closed. Were you able to attain the knowledge or skill you were seeking? Remember that goal that was sitting out of reach, across the canyon? Can you reach it now?

Summary

In summary, the Kirkpatrick Model is an effective tool for the awareness and measurement of a learning process's effectiveness. And our gap analysis approach focuses on learning-based pathways such as coaching, self-paced learning, group experiences, workshops, seminars, and guided self-study. As such, many of the Kirkpatrick Method's steps for tracking the effectiveness of your learning experiences are useful in this experience.

All of this serves to amplify your potential, which we believe is at the heart of achieving your end goals and living your best life. And here at the Kacmarcik Center for Human Performance, we believe every person deserves this opportunity.

So don't just stand there staring out across the gap, wishing for the life of your dreams. Reach for it. Take a step. And we will champion you, every step of the way.