The Kacmarcik Center Partners with United Way of Northern Ozaukee County and Advocates for Healthy Transitional Living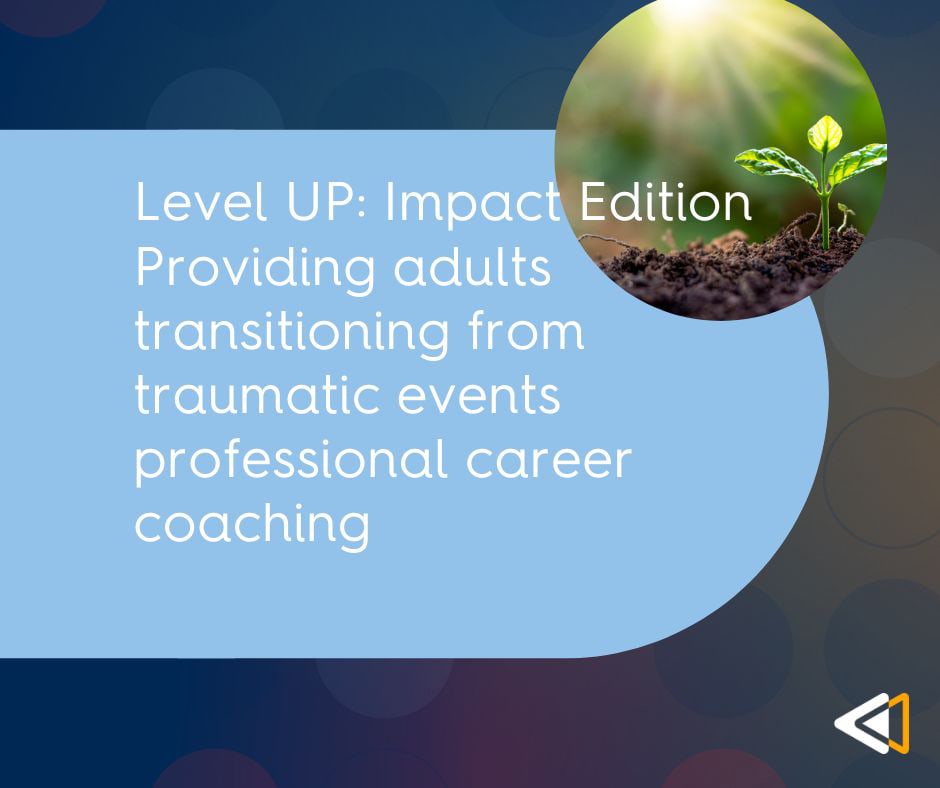 Through Level UP: Impact Edition, Adults Transitioning Through Traumatic Life Events will Have Access to Professional Career Coaching in Hopes of Discovering Meaningful Career Paths
Grafton, Wis. – The Kacmarcik Center , part of the Kacmarcik Enterprises family of companies, today announced a partnership with United Way of Northern Ozaukee and Advocates of Ozaukee County to launch Level UP™: Impact Edition, a community-focused career coaching program developed to support adults who have been affected by trauma or are navigating a crisis.
Through programming at the Kacmarcik Center that includes personal coaching, life coaching, and sessions that seek to develop the mind, body, and spirit, Level UP™: Impact Edition aims to set all participating individuals on a course to thrive personally and professionally. Each participant will be led through a customized experience based on their goals and background with a certified career coach while leveraging the Kacmarcik Center's Level UP™ Performance Accelerator.
According to Dr. Richard D. Tedeschi, individuals emerging from traumatic life experiences can be positioned well for "posttraumatic growth," a phenomenon where negative experiences spur positive change in relationships, spiritual growth, increased personal strength, and a renewed career arc in their professional lives.
"Level UP: Impact Edition is a beautiful representation of all three organizations partnering in this initiative to help individuals find their path, their purpose, and connect with themselves differently as they progress through their post-trauma journey," said Jim Kacmarcik, Chairman and CEO of Kacmarcik Enterprises. "We are focused on helping individuals in our community truly thrive, and we're proud to partner with United Way and Advocates to help bring that mission to life through this program."
Together, the Kacmarcik Center, United Way of Northern Ozaukee County, and Advocates will work to identify individuals who have progressed through their trauma recovery and are ready to explore their next steps regarding their career journey.
For more than 40 years, Advocates has supported and empowered victims in Southeastern Wisconsin who have grappled with domestic and sexual violence.
"We are excited to partner with the Kacmarcik Center to bring this program to life, which we see as both a pragmatic and visionary extension of the work we do through Advocates and the United Way," said Barb Fischer, Executive Director of Advocates of Ozaukee, Inc. "It's truly amazing to have resources and expertise available through the Kacmarcik Center to organizations like ours that can make a meaningful difference in the lives of the people we support and our community."
To learn more about the Kacmarcik Center, please visit https://www.kacmarcikcenter.com/, and follow us on your social media platforms of choice.
About the Kacmarcik Center
The Kacmarcik Center believes dreams can become reality and every person deserves opportunities to pursue their best life at home, at work, and in their community. Our work transforms potential through learning and growth that accelerates performance, boosts well-being, and equips you to pursue your unique best future.
Learn more at https://www.kacmarcikcenter.com/
About Kacmarcik Enterprises
Kacmarcik Enterprises is a portfolio of companies in the Industrial, Wellness & Social Impact, and Consumer sectors, all of which are committed to the collective goal of positively impacting a million lives annually.
Learn more at www.kacmarcikenterprises.com
About United Way of Northern Ozaukee County
United Way of Northern Ozaukee is committed to diversity and inclusion. We value and promote inclusiveness in all aspects of our work. United Way of Northern Ozaukee employs and promotes individuals, recruits volunteers and funds programs that reflect the diversity of our local community. We believe that we are strong only when we embrace and celebrate the rich diversity and gifts of all people. Diversity and inclusion are at the heart of what it means to LIVE UNITED.
Learn more at: https://www.unitedwayno.org/
About Advocates of Ozaukee, Inc.
With a commitment to safety, respect, and compassion for individuals and families, Advocates of Ozaukee works to end domestic and sexual violence through intervention, education, and prevention services.
Learn more at: https://www.advocatesofozaukee.com/
Media Contact
Ross Boettcher
Kacmarcik Enterprises
262.309.3935