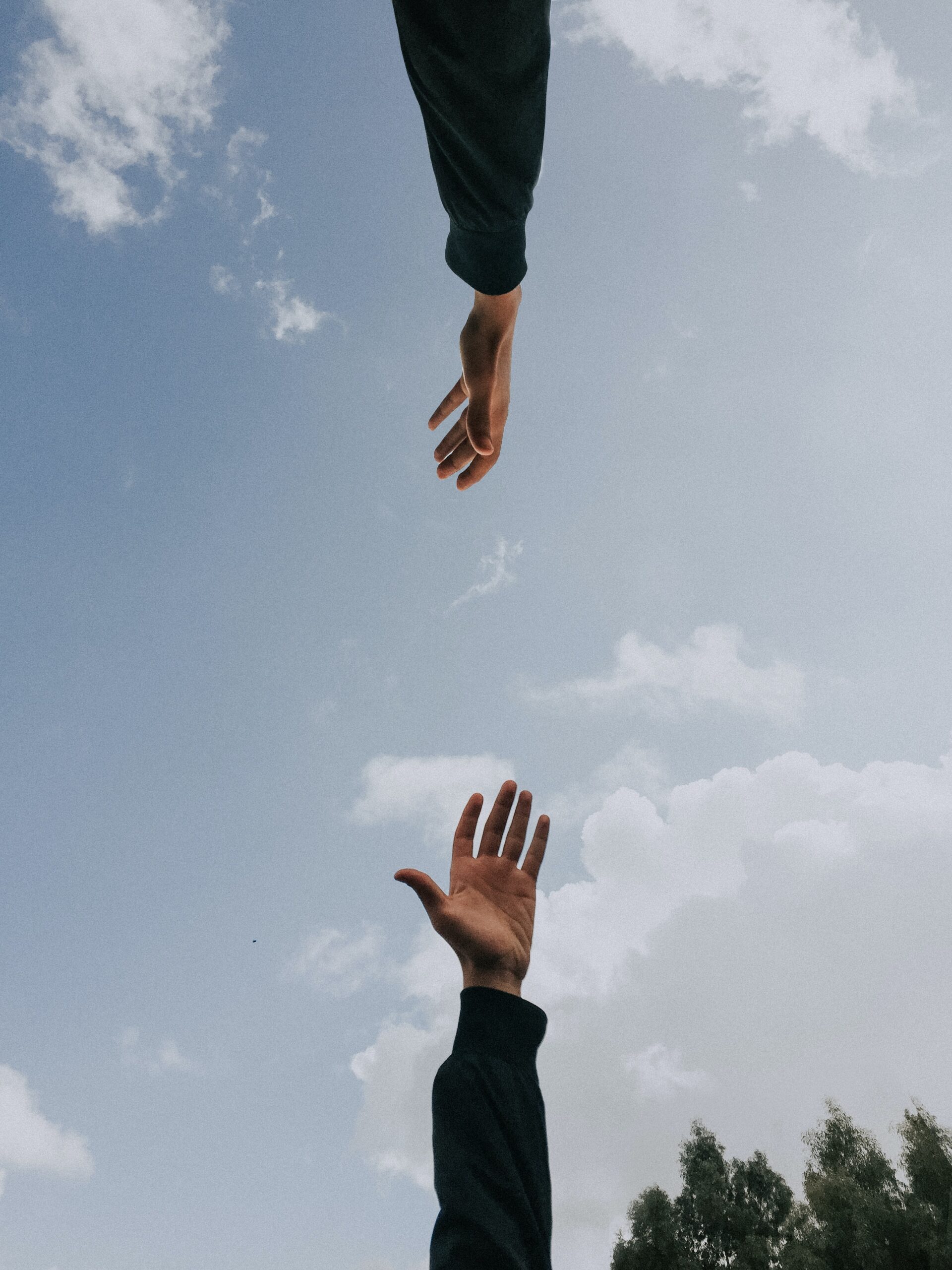 What makes a good life?
It's a question with a million answers.
For some people, the answer is mostly material; for others, spiritual or transcendent. We might answer that it depends on goals met, dreams achieved, or love discovered. And every response differs across cultures, philosophies, and belief systems.
It's a big question.
The work of the Kacmarcik Center for Human Performance, or KCHP, frames our answer with the belief that every person deserves opportunities to be the best version of themselves. We describe this in a simple mantra: Potential Made Possible.
It's a big idea.
Potential made possible is the idea that every person has talent. Given the opportunity to develop those talents, we flourish. When we flourish, we realize our fullest possibilities. And this makes for better communities and workplaces; ultimately, a better and better world.
Depending on how we see the world, this idea might sound pretty ambitious or nearly impossible. So, where do we start?
The work of the KCHP begins close to home — an internal project focusing on the hundreds of people within our portfolio of companies. The mission? To transform potential through learning that accelerates performance, boosts wellbeing, and equips people to pursue their very best — at work and in life. And from this specific starting point, our vision extends dramatically.
Certainly, the KCHP workplace curriculum and courses lead to job skill and essential industry expertise. We think of that as table stakes.
What makes the work different is its place in our bigger vision: a better world, where every person can pursue their best life toward a common good. And when we live this vision, we achieve a different kind of learning and development mission that focuses not on our companies first, but on the flourishing of our people.
Because when they flourish, and their communities and homes flourish, and our neighborhoods and city flourish — our businesses flourish.
Our approach is distinctively learning-focused, individualized, and specific, infusing career life cycle advising and personalized coaching in ways designed to help each person achieve their best life.
But why stop there?
After all, we believe this very big idea helps answer the very big question: what makes a good life? And big ideas should make a big impact.
Kacmarcik Enterprises is a unique portfolio of companies. Our work focuses across sectors from industrial manufacturing to high-end motorsports, professional sports, music and entertainment, and beyond.
This effort takes its energy from one powerful goal: to meaningfully impact a million lives annually as we live our vision of a better world where every person can achieve their best life toward a common good.
Because of this belief, the work of the KCHP must reach beyond our own businesses and interests. Our companies won't achieve the reason for their existence unless we are entirely other-interested, not just self-interested. So the KCHP will develop a suite of services and products that amplify and extend our vision through profitable business endeavors with leading partners.
Our big idea grows bigger still as we open up the work of the KCHP to serve our community and the needs of other organizations through our products, services, events, and insights.
We're just getting started.
Lean in with us as we launch this work that applies a distinctive formula of learning, personalized pathways, coaching, and mentorship to equip you with the knowledge, motivation, habits, and values to accelerate your own unique discoveries, design your own expression of the art of the good life, and find your own particular answer to the big question:
What makes a good life?