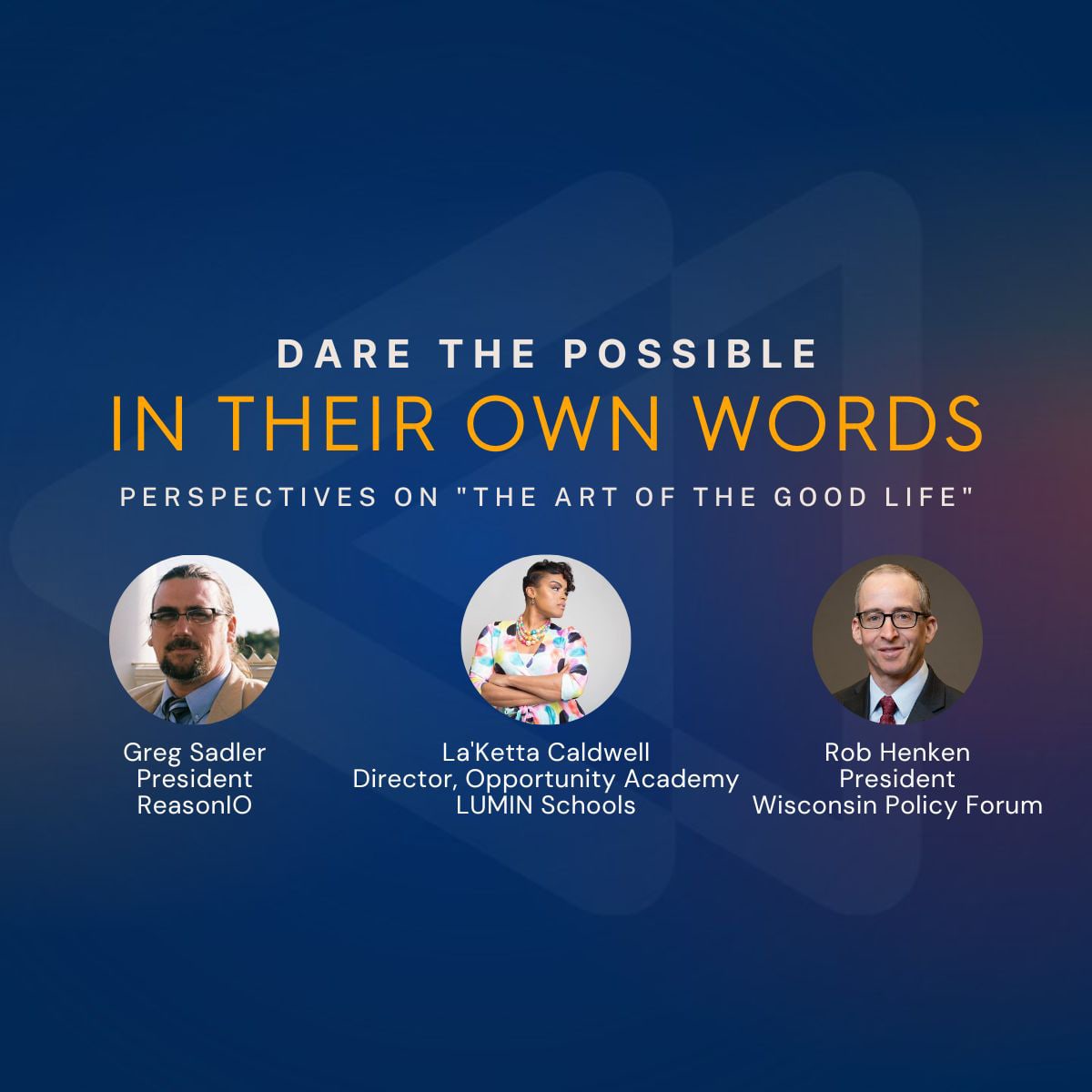 What does it look like to really live your best life? To truly flourish?
Join us from 4-6 p.m., Jan. 18, at the Kacmarcik Center for Human Performance, as we explore "The Art of the Good Life" with three remarkable individuals, each with a different perspective on what it takes to live your "best" life.
Presenters Rob Henken, Greg Sadler, and La'Ketta Caldwell will each give a PechaKucha presentation, a creative framework that utilizes 20 slides—with only 20 seconds of commentary per slide—to tell a powerful idea in only six minutes and 40 seconds.
"I said yes to it because of the strategy behind it and I like challenges," Caldwell said recently, when Chief Learning Officer Gretchen Jameson sat down with her for a quick discussion about the upcoming event. "Twenty slides in 20 seconds—you have to be concise in what you share!"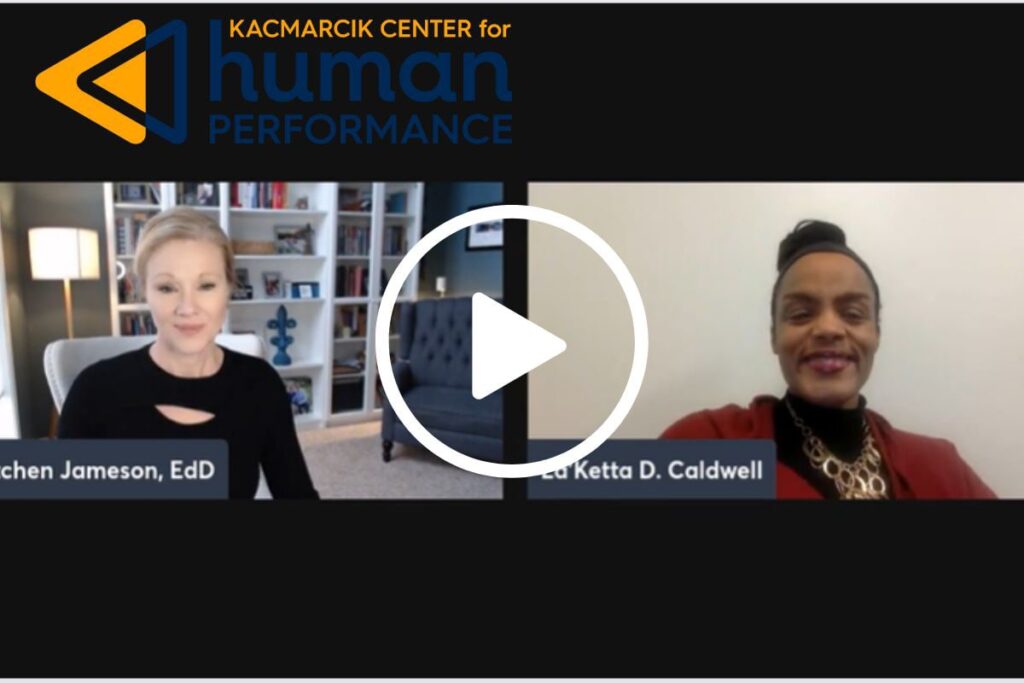 Caldwell is the Director of the Opportunity Academy with LUMIN Schools. She spent the past 13 years at Boys & Girls Clubs of Greater Milwaukee, most recently as the Director of the Arts program. Her efforts to use the arts to help youth deal with trauma has garnered local and national media attention, as well as hundreds of thousands of dollars in funding.
Henken, one of the other presenters, is the President of the Wisconsin Policy Forum and the author and co-author of five reports that won national awards from the Governmental Research Association. He was honored as the 2019 Person of the Year by the Milwaukee Rotary Club and has worked both in Milwaukee County government, as well as on Capitol Hill as an aide and staff director.
Sadler, the third presenter, is president of ReasonIO, cohost of the Wisdom for Life radio show, an APPA-certified philosophical counselor, and a team member of the Modern Stoicism Organization. He currently teaches at Milwaukee Institute of Art and Design.
Each presenter will get the chance to put their own framework around "The Art of the Good Life" during their six minute and 40 second presentation.
"I always ask God, 'what is it that your people need to hear.' He really spoke to me," Caldwell said about her upcoming presentation. "My topic is 'Hope Rising' … there were a lot of bad things happening in the community … how do I talk about hope when there's so much going on that's so heavy? … But I started to dissect it and look at hope."
In the presentation, the speakers will be putting words with photos/pictures in a PechaKucha presentation.
"I always like a challenge," Caldwell says. "So, what do you do first? Choose the pictures or write first? I had to write it first—get out what this topic was and be concise—and then the pictures came … I loved the puzzle of it," Caldwell says.
Caldwell says she's excited about the opportunity to talk about this topic at the event on Jan. 18.
"A lot of people have forgotten to dream. What you are all doing is helping people reimagine the world the way they want to," Caldwell says. "… You're planting seeds for people to re-envision themselves in a place that's different. I always had mentors that shared with me, it's not where you start it's where you finish. It's helping us turn the page and start another chapter. We're all diverse in our careers and we're going to tell our stories and I'm super excited to hear the perspectives from the different speakers."
Join us at 4 p.m. on Jan. 18 at the Kacmarcik Center for Human Performance, 885 Badger Circle, for this remarkable, first-of-its-kind event. Snacks and happy hour beverages will also be available. Click here to reserve your free spot at this high-impact event.