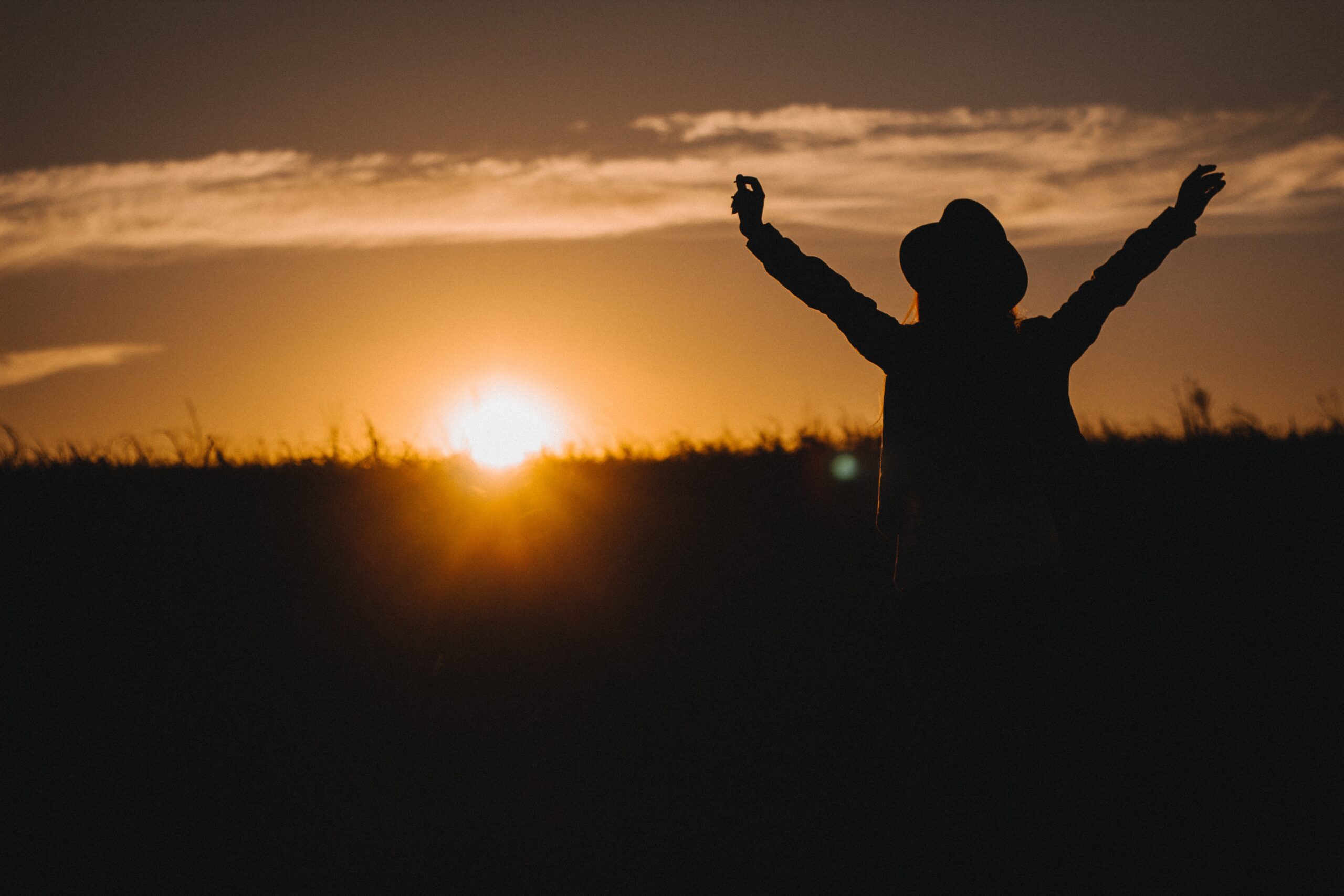 Gratitude.
What does it mean to be grateful or to mindfully practice consistent gratitude in your life?
When you were a kid, your mom may have forced you to write thank-you cards for birthday or Christmas presents from friends and family. And oh, what a pain it was! Maybe you can relate?
But as it turns out, cultivating an attitude of gratitude on a consistent basis can actually make you happier, leading to a flourishing life.
"We process hundreds of emotions each day. Gratitude seems to bring forth more emotions that often feel good to us while settling some of those emotions that can feel more prickly for us," says Licensed Clinical Social Worker Heidi Goehmann.
In fact, studies by positive psychologists have repeatedly linked gratitude to greater happiness.
For instance, when Dr. Martin Seligman, the "founding father of positive psychology" had over 400 people write and personally deliver weekly letters of gratitude, the participants "Immediately exhibited a huge increase in happiness scores" greater than any other method that had been tried, with the positive impact lingering for a month.
While causation is difficult to lock down in these scenarios, scientists are at least prepared to point to a definite link between well-being and gratitude.
Additionally, gratitude can affect your work.
In another study where workers were making phone calls to ask for donations, one group was given a pep talk from their leader, who told them how grateful she was for their work. Workers in this group made 50% more fund-raising calls than the control group.
"I think it's important to remember that gratitude is a practice more than an emotion like thankfulness or satisfaction," Goehmann says. "We experience a sense of gratitude but when we talk about the benefits of gratitude for our mental health in research, we are talking about practicing gratitude."
Giving thanks during the holidays or when things are going great in our lives is—dare we say—somewhat easy, compared to keeping up this mindset indefinitely, especially during rough patches of our lives or the post-holiday emotional slump.
"I also think it's important to practice gratitude as a dialectic of honoring our losses and pains, alongside all we have and are able to be and experience," Goehmann says. "I allow my therapy clients to note a gratitude and an 'ungrateful' in our practice of gratitude. Being honest and hopeful at the same time goes a long way for our mental well-being. When we add expectation of gratitude to someone in a challenging season, we minimize or even negate the benefits."
There are ways you can up your gratitude game if you're new to the practice.
Goehmann suggests the following activities:
For 30 days, name three things you are grateful for (extra challenge—don't allow yourself any repeats)
Take a deep breath, set your phone timer for two minutes, and have a moment of mindfulness to note your presence in this world and acknowledge the gift of life with its joys and pains
Eat a satisfying food slowly and note its flavors and textures and the reason you are grateful for this particular food
Write a note or text of gratitude to a family member, friend, or colleague; it can be as simple as "I'm thankful for you" or "thanks for being you"
Another practice that often helps was developed by Seligman himself and is called the "Three Good Things" practice. Seligman found that those who spent 5-10 minutes per day thinking about three things (large or small) that went well throughout the day, led to those individuals reporting an increase in happiness that lingered for six months.
In the end, an increase of gratitude can increase your awareness of everything in your life that makes you happy, which in turn, increases your flourishing.
"Gratitude helps us think dialectically or be able to see more options available to us in life," Geohmann says. "We as humans tend to get stuck in a black-and-white mindset. Gratitude helps us see the good stuff alongside the hard and challenging things of the world and that opens our minds to be able to see more in general, which then can help us feel more agency in life and that life is more navigable than we could see in black and white thinking.
"Gratitude doesn't likely make us happier in my opinion, but I would say it likely makes us more aware of our happiness or calm and more able to feel like anxiety or frustration is navigable," Goehmann says. "These dynamics make the challenging emotions feel much less large or 'in charge' within our internal system, leading to fewer feelings of being overwhelmed and more awareness of our skills, capabilities, and opportunities." 
Heidi's Gratitude Playlist:
Your Song by Elton John
Hey Brother by Avicii
What Would I do Without You by Drew Holcomb & The Neighbors
OK by Canyon City
Joy by Jonny Diaz
Best Day of my Life by American Authors
Excavate by Macklemore
From Now On by Zac Brown Band
Gratitude by Brandon Lake
Dear Winter by AJR
Free by Florence + the Machine
I Just Wanna Shine by Fitz and The Tantrums
Good Day by Twenty One Pilots
Happiest Year by Jaymes Young
Saturday Sun by Vance Joy